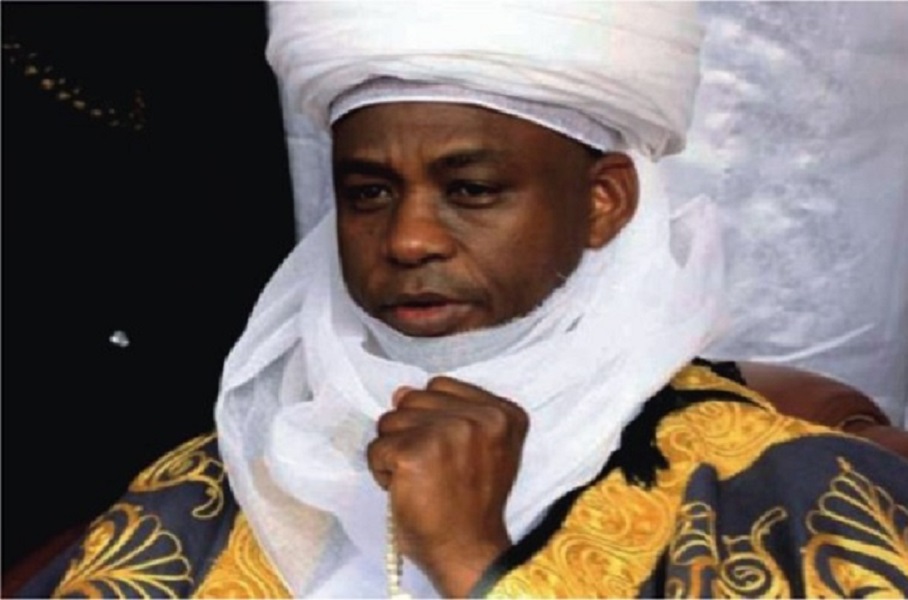 When news broke that the modest Gwarimpa Abuja home of former president Goodluck Jonathan was burgled, some mischievous elements, instead of sympathizing with the former president and call for the immediate arrest and prosecution of the burglars, chose to rather go about town excessively exaggerating the number of valuable items that were in the house before it was burgled.
While only 3 refrigerators, 6 television sets and one gas cooker were among the items stolen, mischief makers had gone to town with the deliberately skewed news of the house being fitted with a massive 36 plasma television sets and another 25 refrigerators, all in a bid to continue on their puerile attempt to tar the ever-towering image of the former president.
While that was going on, these same mischief makers chose to turn a blind eye and deaf ears to the obscenity of a mansion bought for the Sultan of Sokoto in Abuja with the taxpayers' money of the good people of Sokoto State to the humongous tune of N700m in Abuja.
When one considers that this is a State that produces nothing, brings little or nothing to the federal table, has one of the least IGRs in the country and depends solely on federal allocations for survival, the rationale behind using state funds to purchase such a mansion outside the domain of a traditional/religious ruler with state resources becomes questionable and troubling.
It is even more insane for such a state government to have flagrantly wasted the whole revenue generated by all its MDAs combined on such an unholy venture. Let it be known that the revenue generated by all the MDAs in Sokoto State for the whole of 2016 was N701,694,621.52, approximately N700m.
The implication of this is that the total revenue which the state civil servants worked so hard to generate for government in the hope that such funds would be ploughed back into society to help improve the wellbeing of the people has been spent only on just one man!
As a traditional ruler, one would have thought that the Sultan's domain from where he is supposed to guide his people should have remained in Sokoto. That is more so because he is supposed to be closer to the people than any other leader of any status. Even if there is any compelling reason for him to need a house in the nation's capital, it should be a modest guest house where he spends only very few days whenever he is in Abuja for a function or for any other reason. That is what reflects the reality of the time and his status as the traditional ruler of a people whose higher population is ravaged by poverty, disease and illiteracy.
Even some state houses/lodges in Abuja do not cost that much.
Loading ...
If the argument is that he deserves such an obscene mansion in the midst of austerity because he is not just a traditional ruler of the Sokoto people but that he is also the leader of Muslims in Nigeria, the onus to build/buy him such a mansion, if need be, is on adherents of his faith and not on a state government.
Poor people of Sokoto, they have been cheated blind in this one, yet, those who saw and made much noise over an imaginary 36 TV sets and 25 refrigerators as an obscene acquisition of Goodluck Jonathan have kept mum on this one!
The other issue that calls for scrutiny is the latest acquisition of a private jet, the Global Express XRS, by a former governor of Lagos State, Bola Ahmed Tinubu, for a whopping $60m (N21.8bn), yet, there is no outrage from self serving anti-corruption agencies, NGO's or even the fallen Prof Itse Sagay and his Presidential Advisory Committee on Anti-Corruption in all these.
Such people and bodies are only obsessed with members of the opposition. As far as they are concerned, those in their party or who have sympathy for their party can never do any wrong.
Pray, how can one man, in the midst of biting recession where government is even struggling to borrow to finance projects that never take-off, and where millions go to bed hungry every night even as number of out-of-school children keep increasing as a result of job losses owing to factory closedowns, acquire such a toy with such an amount, his second, and there is no outrage?
It is even more worrisome that all these obscene acquisitions are being done shortly after the release of another tranche of the Paris Club Refund to state governments. Are political, religious and traditional rulers now taking undeserved commissions on allocations to State governments to the detriment of the common man?
One can only imagine if it was a member of the opposition party that was involved in all these scandalous acquisitions, the media especially would have been agog with screaming headlines while hypocritical anti-corruption NGOs would have been up in arms insisting on the arrest and prosecution of such people. Others like Sagay and Falana would have advocated for such people to be jailed even without trial.
The news in town would have been that members of the current opposition party have looted the country dry, and the social media would have been on fire for it.
But for now, it is the untouchables, the Pharisees and the Sadducees, the Scribes and the Chief Priests, Emperors and Maximum Rulers that are involved, so we can all turn a blind eye to it and pretend nothing has happened.
From the above, we all now understand what the minister of finance with an underwhelming performance meant when she said that recession is just a word.
It would be foolhardy for anyone to attempt to contradict her. With those acquisitions, the N700m Abuja mansion for the Sultan of Sokoto and the one by the Jagaban himself, recession is, indeed, just a word!