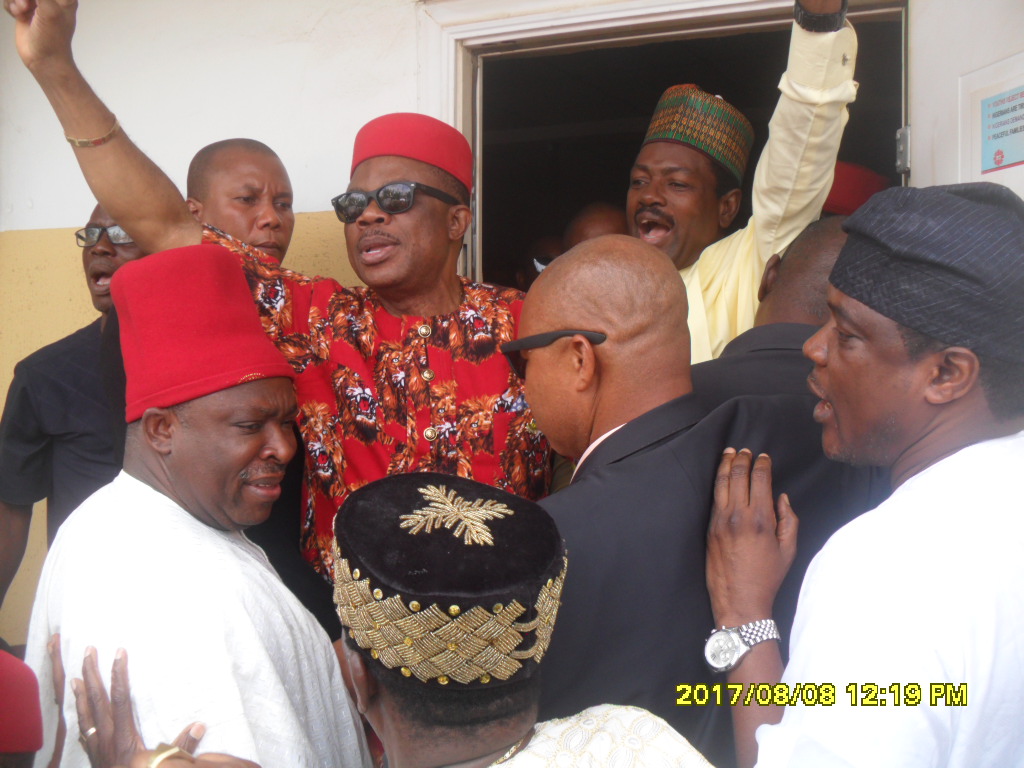 Loading ...
The final nail have been driven into the coffin to seal the fate of the external agitators in their attempted coup to topple the leadership of the All Progressive Grand Alliance [APGA] to achieve the ultimate destabilization of the political party hedged on the personality of late Chukwuemeka Odumegwu Ojukwu. Information available to 247ureports.com indicate that the battle for the soul of APGA has reached finality. This is as the electoral umpire, the Independent National Electoral Commission [INEC] arrived the capital city of Awka, in Anambra today against the APGA primaries scheduled for tomorrow.
The INEC's arrival to Awka is to monitor the primaries of the party. INEC's decision to monitor the primaries of the APGA led by Victor Oye seals any remain doubt as to the authenticity of the chairmanship of Victor Oye. By implication, it means Victor Oye is recognized by INEC.
The Martin Agbaso group who had attempted a takeover of the leadership of the party had held a convention in Owerri in Imo state where they purportedly sacked the entire national executive council [NEC]. The group also announced they would hold their party primaries on August 14, 2017 for three gubernatorial aspirants.
There was no evident the Martin Agbaso led group held a convention.
–
Stay to 247ureports.com for the reports of the primaries