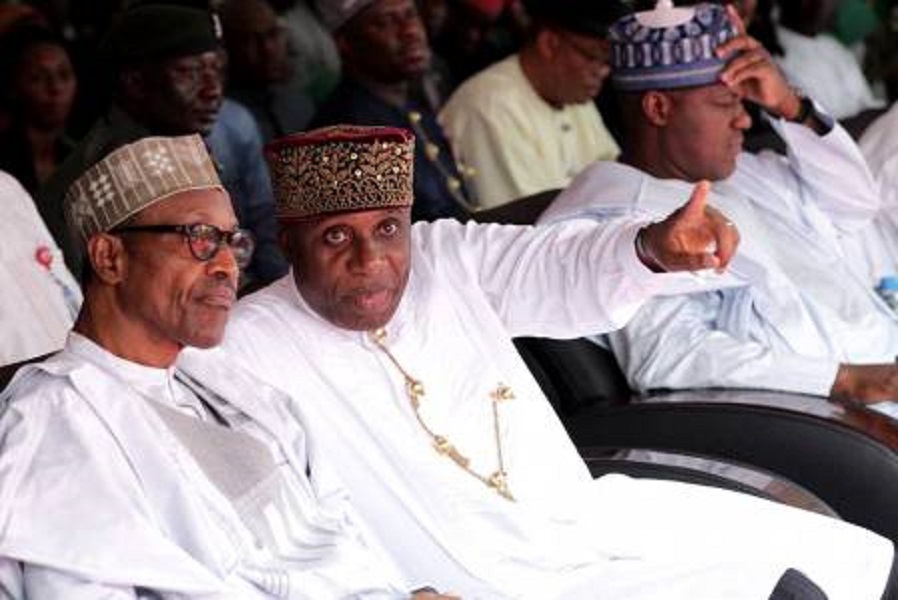 Urge Rivers Governor to apologize
Niger Delta Leaders on Wednesday showered praise on the Minister of Transportation, Rt. Hon. Rotimi Amaechi, describing his contributions in the transformation of the Nigerian state, particularly Rivers State as outstanding.
 "Rt. Hon. Rotimi Amaechi is not just a man of ideas but a man of action. He has clear goals to see Nigeria, particularly Rivers State move to greater heights. He has a true passion for leading" the leaders said.
Rising from a meeting in Abuja, the leaders commended Amaechi for his hard work over the years.
"Rt. Hon. Rotimi Amaechi is extremely hardworking and leads by example"
In a statement by the Director of Communication, Niger Delta People's Movement, Mr. Rowland Orlu, the leaders applauded Amaechi, saying "Rivers State would not be where it is today, without his effort"
The leaders, apart from condemning the pull-him- down campaign of Rivers State Governor, Barrister Ezenwo Nyesom Wike against Amaechi, described some actions and statements credited to the governor as an embarrassment to the government and people of Rivers State..
They urged intelligence officials in the country to ignore the Rivers State governor.
Specifically, the leaders said Governor Nyesom Wike's recent pronouncements on Amaechi, cultism and money found in a Lagos apartment were disconcerting to the good people of the region.
"These are irresponsible and outrageous statements"
The leaders described Wike as a masquerade dancing in the market square.
"There are better and cultured ways of resolving disputes other than media war".
Described as a hardworking man and a champion of development, the leaders praised the former Rivers State governor for executing a tremendous process of transformation in the Ministry of Transportation.
"The Ministry of Transportation is now a hive of activity and all its officials and other stakeholders are being spurred to action by its energetic Minister, Rt. Hon. Rotimi Amaechi".