The rumor mill has been awash over the health status of the President of the federal republic of Nigeria, General Mohammadu Buhari. The rumors took the airwaves immediately following the President's sudden departure from Nigeria on a 10-day vacation in the United Kingdom. His sudden disappearance without public address to the nation aided the propagation of the swelling rumor.
Today, the media handlers of the President released another photograph of the President showing that he remains alive and active at his vacation place in United Kingdom. Prior to the release of the latest photograph, one of the media aides to the president released a photograph showing the president seated and watching television. But the photograph only added to the doubts and suspicions among Nigerians who discounted the photograph as having been altered or doctored. See the initial photograph below:-
–
Below is photograph released today. According to the information gathered, the photograph was taken today seated with Daisy Danjuma and others. The man in the hat is Ibikunle Amosu.
You be the judge.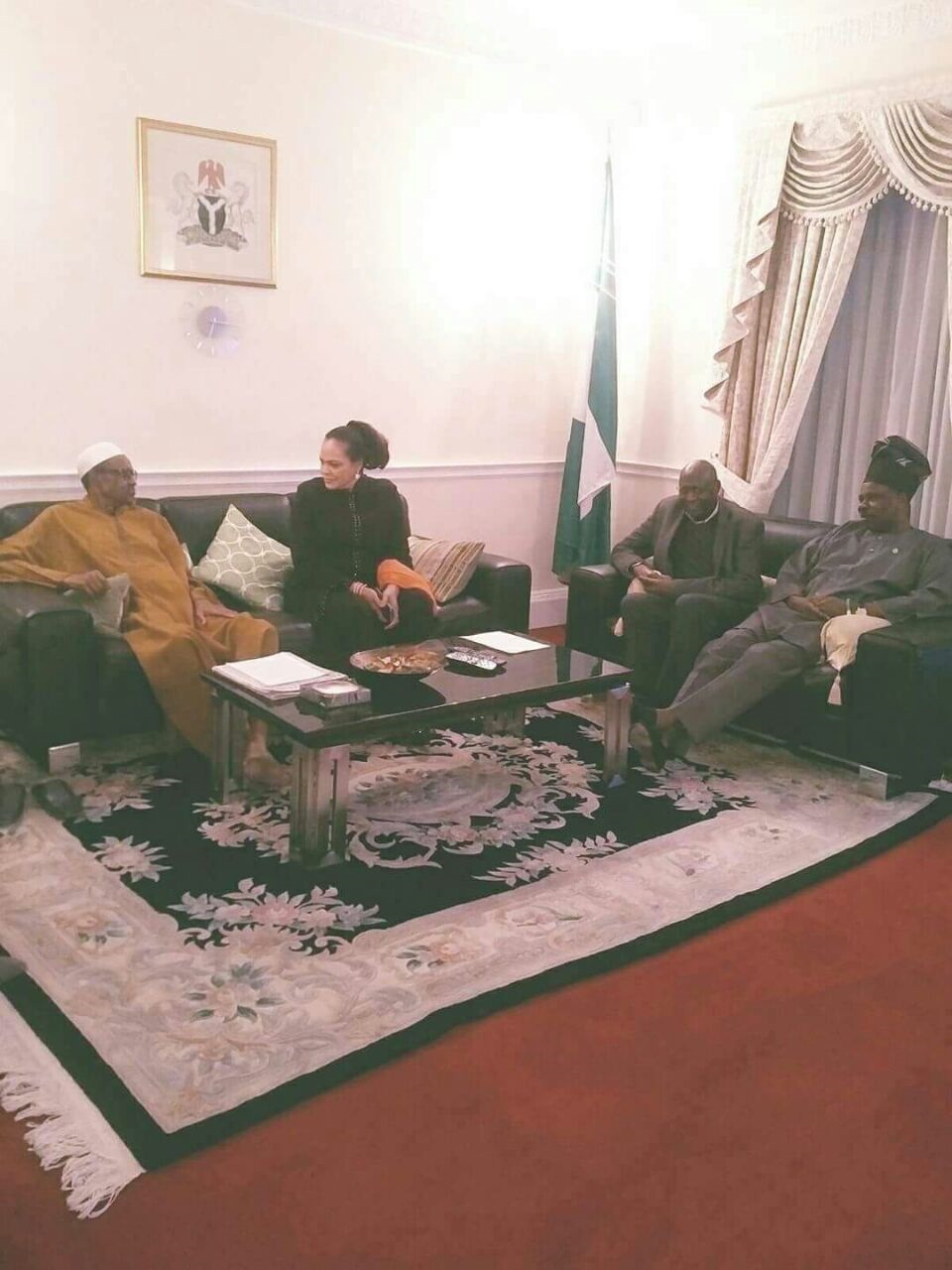 –
Now compare the above photograph supposedly taken today – against the photograph taken of President Buhari and former vice president Atiku last year when the President went to the UK for a similar medical leave.
Notice the clothing on President Buhari.