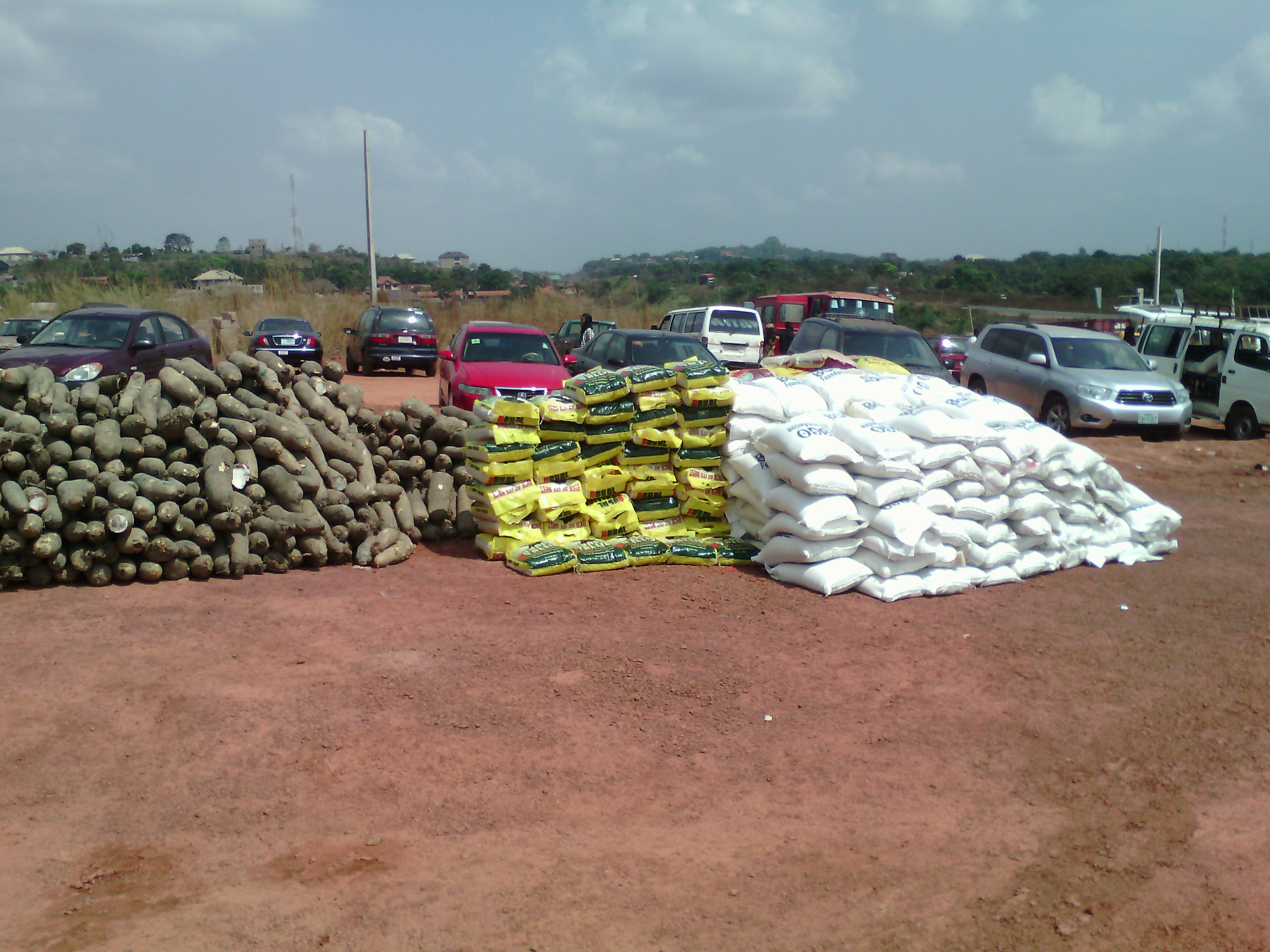 …gives succour to elderly people
By Ogbonna Casmir
The founder and General Overseer of City of Liberation and Comfort (CIC) Ministries Enugu, Bishop Ginika Obi, has prophesied that Nigeria will rebound from her economic hardship.
Obi who stated this yesterday at a service to unveil the 2016 edition of his foundation, BGO foundation build your generational organization' Lottery programme, advised Nigerians not to despair but have faith and pray for their leaders for God's wisdom and guidance.
The clergyman used the occasion to give succour to over 1000 indigent elderly persons in Enugu, mostly drawn from various rural areas to cushion the effects of economic recession on them, especially in this festive season.
At the event, no fewer than 100 aged persons who are above 80 years went home with a bag of rice each while several people between the ages of 50 years and 69 years, got two tubers of yam each and other food items.
Three lucky winners of the raffle draw, Ozoemeka Chukwuka, Onyeka Igwesi and Dr. Mrs. Ruth Obi went home with a Pathfinder Jeep, Honda Oddsey Car and Sienna respectively.
Speaking with journalists at the end of the exercise, Bishop Obi said God called him in 1998 to liberate mankind, but he decided to work for man's comfort through BGO Foundation.
"God first gives us anything we are giving to God. That is our experience. And that is why we have decided to give other people through our foundation" Obi said.
The clergyman urged other religious leaders to imbibe the spirit of giving as they were expected to cater for both the spiritual and physiological needs of members of their church.