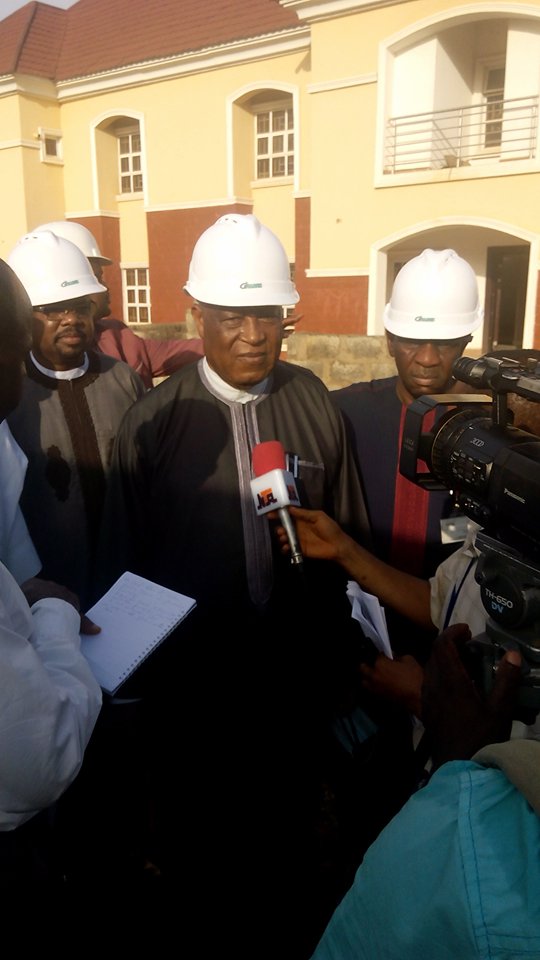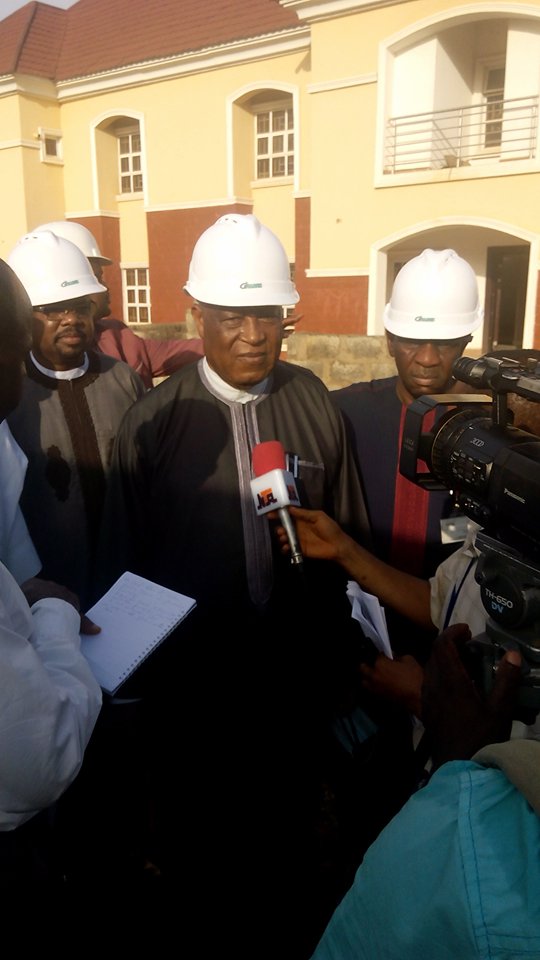 -Assures Federal Mortgage Bank of Government's Funding for Housing Needs
By Akosu Emmanuel Lubem
Senate Committee Chairman on Housing and Urban Development, Senator Barnabas Gemade has charged the Management of the Federal Housing Authority to improve on the social housing needs of Nigerians.
The Senate committee team recently took an oversight tour to both the Federal Housing Authority and the Federal Mortgage Bank where it separately encouraged both government's establishments to remain resilient and steadfast to the present Administration's policy at providing mass housing across Nigeria despite the current economic downturn.
While taking stock of the FHA Management's activities to include,  expenditure, loan portfolio, staff nominal role, the Committee stressed the need for increased government's budgetary allocations, CBN intervention funding as well as improved Public Private Partnership to enable the organization meet up with its statutory obligation for the nation's housing demands.
In furtherance of its oversight role, The Senate Committee equally visited the Federal Mortgage Bank where it stressed the need for urgent recapitalization of the Bank to enable it live up to its mandate of providing social loans for housing purposes.
Earlier, both the MD/CEO of the Federal Housing Authority, Prof Muhammed Al Amin and that of the Federal Mortgage Bank, Mr Richard Esin stated their separate demands to include; the need for CBN to honour current equity contribution to the Bank, increase in the Bank's share capital to N500 Billion, while the FHA sought for a repeal of the FHA Act or amendment of same, implementation of the National Housing Programme, improved funding and exemption from laws of the  BPP. Demands which the Senate Committee assured of prompt attention and further redress.
On the Senate Committee entourage were Senator Barnabas Gemade OFR –Chairman, Francis Alimikhena –Vice Chairman, Bukar Abba Ibrahim, Matthew Urhoghide, Benjamin Uwajomogu  which later visited some of the completed Estates across FCT to include the FHA|ENL Asokoro Extension Estate to take an on the spot assessment.