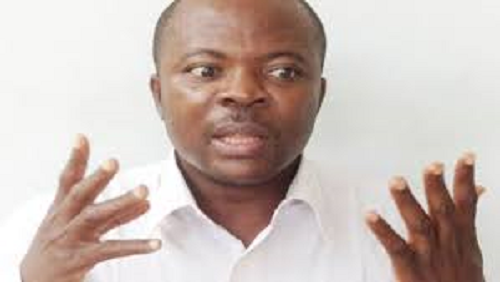 Evil originates not in the absence of guilt; but in our effort to escape it."― Shannon L. Alder
The above quote by the inspirational Shannon L. Alder is probably best illustrated with a brief but familiar anecdote: As neighborhood urchins you may have been caught in a prank where a much younger person gave you a dirty slap and cried first, just to ensure you get the blame. But as adults we may think such pranks are far-fetched, unfortunately it is playing out before our eyes, courtesy Mr. Val Obienyem who was allegedly caught in the act of private jet smear photo shoot against the governor of Anambra State and subsequently reprimanded to desist from such despicable campaign of calumny.
I chose to write this because I have received the unsolicited photo of a private jet which they claim our governor chartered to Abuja. Although I thought I can attest that the mere thought of flying private jet when cheaper flights were available got me worried and if I may add, annoyed at Obiano. Alas some minutes later here was the same man boarding Arik Air enroute Abuja. I must say I felt scandalized and actually taken for a ride by the spate of lies we get fed every day, just to score cheap political point. No need to tell that I promptly barred the fellow.
Obviously caught unawares by the condemnation that followed this usual game played in concert with the sender of the false information, a crude fellow named Stanley Chira aka Mazi Odera; Mr. Obienyem has denied vehemently but subsequently turned round to blame the victim – Governor Obiano whose sin was minding his business to ensure things go well in Anambra. I think that is pure unkind cut and should not be condoned, that our governor should be so maligned on a daily basis.
Lest some persons get confused by the denials and sundry attempts by the real culprit to change the narrative, the fact is that a photograph was taken and sent through to portray the governor as wasteful. The question to ask is why? The man who published the material on his WhatsApp and other social media platform is Mazi Odera, a well-known smear-conveyor belt retained and funded by the former governor of Anambra State, Chief. Peter Obi though his media Aide Mr. Obienyem. I don't want to belabour the argument; the fact is that the man who bears much of the blame is the man who handed the gun to the children.
 Fortunately, Governor Willie Obiano has maintained a non-confrontational posture with his predecessor and has advised his aides to maintain the peace. I noticed that on two occasions when there was need to speak, it was to correct wrong assertions like the bogus 75bn bequeath and now this unwarranted distraction of a frivolous photograph at the airport. I have also noted that he does not hesitate to call them to order where the need arose.However, it seems that peace between the two friends does not serve the interest of the Odera fellow and his sponsors whose sustenance is served by stoking the fire of non-existent discord.
Again instead of taking correction, Mr. Obienyem is making the rounds to newsrooms across Nigerian and shouting to the roof-top that his life is threatened. He has also upped-the-ante with a claim that the governor is after his principal Chief Peter Obi.  This is far from the truth, irrespective of the sponsored stories and statements from such organizations like newsexpress.com, Intersociety, Campaign for Democracy Onitsha etc. Most of us know that Obiano is not after former governor Obi, so there is no need to fan the embers of discord with his kinsmen so as to distract from the main issue. No one should be deceived.
Even as we speak, based on the same choreograph, the Odera fellow who posted the contentious photo is also busy with his daily fabrication of lies against the governor. These unsolicited trashes are sent asmails, on WhatsApp and facebook etc to Anambrarians in the name of opposition propaganda funded by the same man now shouting for all to hear. My question therefore, is there anything wrong in requesting that you be left to do your job for the people who elected you? I think that is the only thing Governor Obiano has requested and I believe that is not too much to ask.
Whereas many now know the Mazi Odera fellow as a merchant of lies, nothing can excuse Peter Obi's aide Mr. Obienyem whenever he drops his guard like the airport incident.
(Ekene writes from Nawfia: ekenoko1970@gmail.com