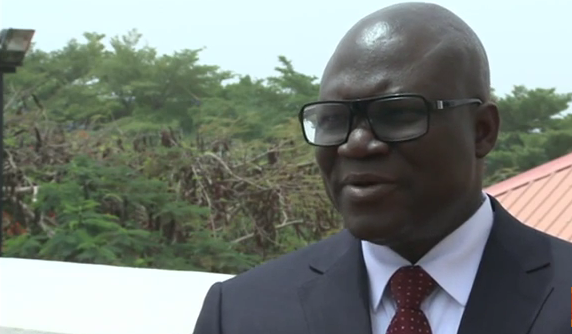 Joins CIAPS, as Centre unveils faculty of industry experts
Reuben Abati, former special Adviser Media and Spokesperson to President Goodluck Jonathan is starting a new life as he joins the faculty of Media and Communication of the Centre for International Advanced and Professional Studies (CIAPS), a Lagos-based Graduate School.
In a statement released on the centre's website (www.ciaps.org) and confirmed by the Centre Director Prof Anthony Kila, "The Centre is very delighted to have Dr Abati as faculty, as the Centre commences its fast track graduates professional programmes in October. Dr Abati will be part of CIAPS teaching, research, and projects, and students will greatly benefit from his wealth of academic knowledge and professional experience".
Kila further noted that "Reuben Abati is not new to teaching as he had been a lecturer before. His experience in the private and public sector makes him a major asset for the OBE Programmes. The big idea is to put students in touch with top professionals from every sector of their learning. We want our students to engage and learn from top professionals so that they will be inspired to be even better professionals".
Other top practitioners joining CIAPS as adjunct and visiting lecturers include multi-award-winning journalist and Deputy Editor, Nation on Sunday, Olayinka Oyegbile; leading broadcaster and General Manager Metro Fm, Cordelia Okpei; ace investigative journalist and Premium Times reporter Nicholas Ibekwe; veteran journalist and publisher of the Western Post Tunde Rahman; and Managing Director/ Editor-in-Chief New Telegraph Newspaper Funke Egbemode, who is also President of the Nigerian Guild of Editors.
According to the statement, CIAPS OBE Programmes are Outcome Based Educational programmes built on research and inputs from organisations about recruitment needs, as well as their employment and development strategies.
A major aim of the programme is to address the employability of graduates and professionals. Rather than focusing on just theory and academic curriculum, CIAPS is working with businesses and employers to establish what kind of graduates they need, as well as the skills and knowledge the graduates should possess. This way graduates will be training for a real job and career rather than just a certificate.
The programmes will also help aspiring professionals familiarise themselves with the working environment. A fundamental part of their study at CIAPS will be their work-experience, work-placements and other various kinds of internships.
According to industry experts, many of the companies eager to employ cannot find the right people, as a large number of graduates are not adequately prepared for the work environment.
"CIAPS' plan through its fast track programmes is to bridge this gap by providing very practical training for graduates and help them reach employers. To achieve this we identify and work with the best professional hands that not only have bright minds but a love for sharing ideas and knowledge." The Centre Director said.
Programmes will commence in October 2016, and the main areas of study are in Media and Journalism, Business Administration, Production and Operations Management. Business Development, Project Management, Event Management, Banking and Finance, Graduate Diploma for Senior PAs Executive Assistants, Education.