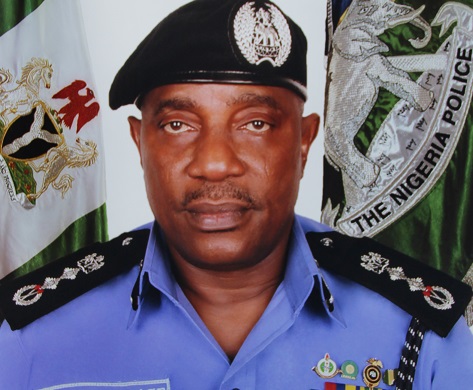 Ogbonna Casmir
The Inspector General of Police (IGP), Solomon Arase yesterday said uncertain future is the major cause of unprofessional conducts and corruption in the Nigeria Police Force.
Loading ...
IGP Arase who disclosed this in an interview with newsmen when he commissioned Police Estate for the inspectorates and rank/files cadre in Enugu which has 50 houses of 100 units of 2-bedroom flats, named after former Inspector General of Police, IGP Ogbonnaya Okechukwu Onovo rtd.
According to him, "when you talk of unprofessional conduct or corruption, corruption is born out of fear of unknown. You work in the force for 35years or 60years whichever one comes first you want to retire; you are not sure of where you are going to retire to and you want to take risk.
So we want to use this one to tell them that there is always a hope if you remain a good policeman.
Arase who said the housing project is part of police welfare programme for officers especially inspectors and rank/files, noted "we believe we can start planning their future immediately they get into the force so that by the time they are five to ten years in service they can boast and be proud owners of a house.
"The scheme is very flexible because they are all members of corporative society. Every member of Nigeria police is a member of corporative society. So if you are a member you pay N2,000 or N3,000 every month that one we put it into your mortgage. So when you start paying that one gradually in less than five years the house is less than N5 million and you become a house owner", said the IGP.
Commissioning the Police Housing Estate, Arase said that when he became the IGP a year ago, he swore to change the perception of the public and police themselves have about the police by improving their welfare.
He said that it was the inspectors and the rank and file that make the police thick and there was need to make them feel happy.
The IGP said that he also determined to promote them as and when due and stated that he has made true his resolve by promoting them that today, "there is no constable in the Force."
Speaking at the occasion, Onovo who was visibly happy that his modest contribution to Force was being appreciated by naming the Estate after him, said that he would not want them to treat the Estate like the barracks but to treat it as their own.
He said that he would be visiting the Estate from time to time to see that there are no leaking roofs and dirty environment.
The former IG, Onovo said that his own father was a police man and that he would dedicate the honour done him to his father who retired a police sergeant.
"This honour done to me today, I will dedicate it to my father and other rank and file," Onovo said.