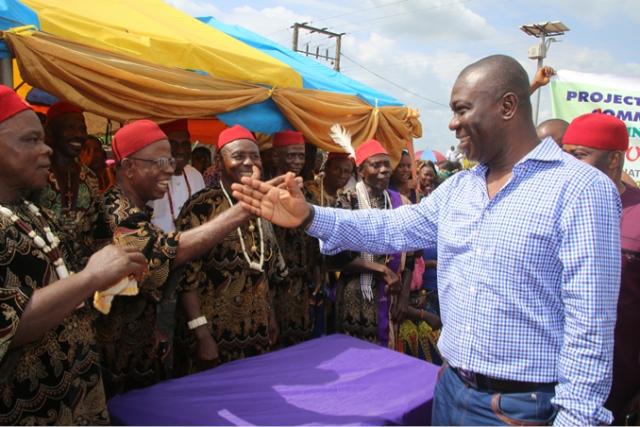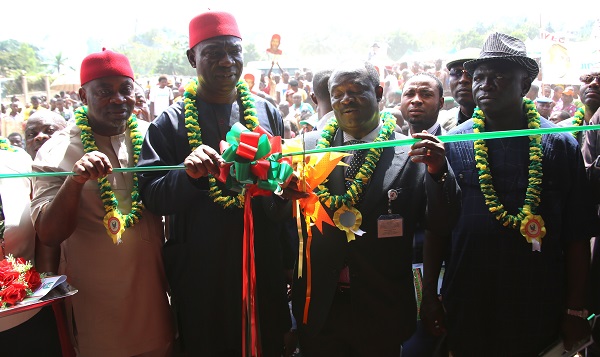 Ogbonna Casmir, Enugu
The Deputy Senate President, Sen. Ike Ekweremadu said that until the leadership of Nigeria learns to respect Nigbo and ensure that equity and justice prevail this country can never be the same.
Ekweremadu who spoke yesterday in Enugu while addressing people of Eziagu council area of Enugu State during a solidarity visit, said that despite the contributions of Ndigbo in the development of Nigeria, 'we are being provoked everyday by the government of this country'.
According to him, "let me remind you that we are going through the difficult period in Igbo land. As Ndigbo we are going through trying period, we are being provoked everyday by the government of this country in the way they treat our people especially the marginalization going on at the federal level by the federal government.
"We are also away the contributions of our people towards the development of this country. The Nigeria Move Industry which is the major export we have, Igbo's pioneer that industry, in sports Igbo's are all over the world doing the country proud. When you see Nigeria national team playing, 80 percent most times are Igbos and we are happy to do that".
Sen. Ekweremadu who said that Ndigbo are more Nigerian than any tribe, disclosed that all remote villages in Kano, Kaduna, Maiduguri and everywhere you will see Igbos who are patent medical dealers, you will see Igbos selling plastic, you will see Igbos providing jobs not only to their people but to the rest of Nigeria.
He said Ndigbo have done so much to this country and deserve some respect, stressing that until "we get our respect Nigeria will never be the same. So any person who thinks that Igbos will be relegated and there will be peace in this country is joking. We believe in equity, we believe in justice.
"This country is big enough for everybody. Nigeria needs energy and ingenuity of Igbos, they need our creativity, they need the enterprise of Igboman and we can combine the attributes with the other tribes and Nigeria will be great. So we will continue to work on this to ensure inclusivity in the governance of this country.
The deputy President of the Senate who spoke with passion said Igbos will never accept the situation and indeed any tribes will be excluded from the governance of this country because this country belong to all of us.
He said it may be dark today but there will light at the end of the tunnel. "We have already left Egypt and we will never go back to Egypt. Definitely we will get to the promise land unlike the people of Israel; all of us will be alive when we get to the promise land. So I am not shaking and don't be afraid my people, we believe in this country, we believe in free enterprise, we believe in justice and we also believe in equity and that we ensure that this country will get".
He thanked the chairman of Eziagu LGA, Mr. Chukwudi F. Ezinwa for uniting all the people of Eziagu council area stressing that in a short period, he has performed beyond his expectation. He promise to work with him to change the story of the council area in everything that human being could do.
He said that throughout the trying period of his election, Eziagu people stood by him to the extent that some traditional rulers where dethroned.
Earlier in his remark, the Eziagu Council Chairman, Mr. Ezinwa appealed to the deputy President of the Senate to help to ensure that the roads that federal government embarked in the council especially those roads that erosion have cut-off that links communities and have no other access road to those communities.