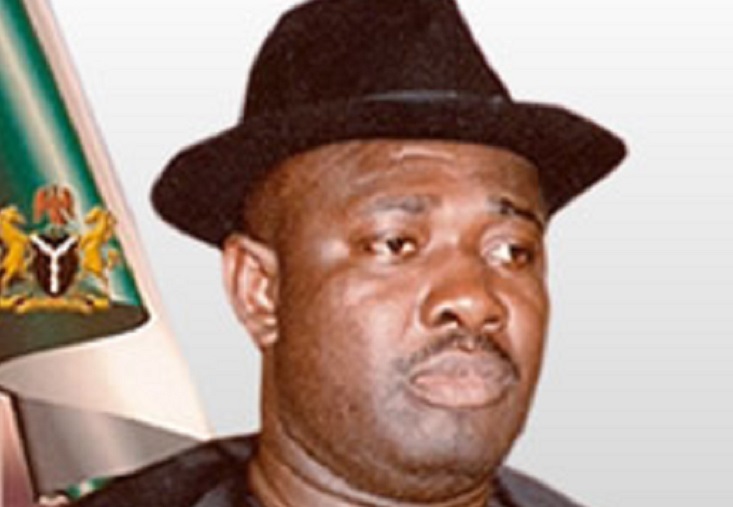 Bayelsa state chapter of the All Progressives Congress (APC) has said that the current Minister of state for Agriculture and Rural Development Sen. Heineken Lokpobiri, is not a card carrying of the party.
"We read with relief, the response of the Minister of State, Agriculture and Rural Development Sen. Heineken Lokpobiri – a serial election rigger  who is incompetent and only good at snatching and hijacking ballot boxes – to the effect that he did not pay for his ministerial appointment. His response was not unexpected because no one expected him to admit paying for the appointment. Bayelsa APC stands by our statement."
Chairman of the party in Bayelsa State, Chief Tiwei Timipa Orunimighe, in a statement on Tuesday, also challenged the minister to tell Nigerians which organ of the party issued him the membership card as at this moment.
He accused him of being a member of the opposition Peoples Democratic Party (PDP), despite serving as minister in an APC government.
"It is common knowledge that the minister has still not resigned from the PDP. We challenge him to produce a dated resignation letter from his party the PDP. He remains an outsider as no organ of the party has issued him a party card as at this moment.
"No wonder he continues to be a mole for a south west PDP governor. We are aware that the federal government understands the risk of keeping a mole at the highest level of government.
He called on  both the Federal Executive Council (FEC) and the minister for Agriculture Chief Audu Ogbeh to be cautious with sensitive information in his audience as he is merely an opposition fifth-columnist bent on espionage on the federal government of Nigeria under the APC.
"We also ask him to deny his various negative statements calling our presidential candidate General Muhammadu Buhari 'a boko haram sponsor of a boko haram party' before the 2015 presidential elections.
He also challenge the gubernatorial candidate of the party Timipre Sylva to explain to the world what criteria he used to select the minister above the other competent loyal party members?
"If not payments for appointment can anyone defend the choice of Lokpobiri? Heineken lacks the integrity or the technical ability to contribute meaningfully to his ministry and our government. It is unbelievable that he is in our cabinet of change.
"We urge President Muhammadu Buhari to save the Bayelsa state APC chapter from ridicule by sacking Heineken Lokpobiri.  Who we are very sure will not support your 2nd term ambition in 2019. We know so, as one of his close associates confided in us", the statement added."