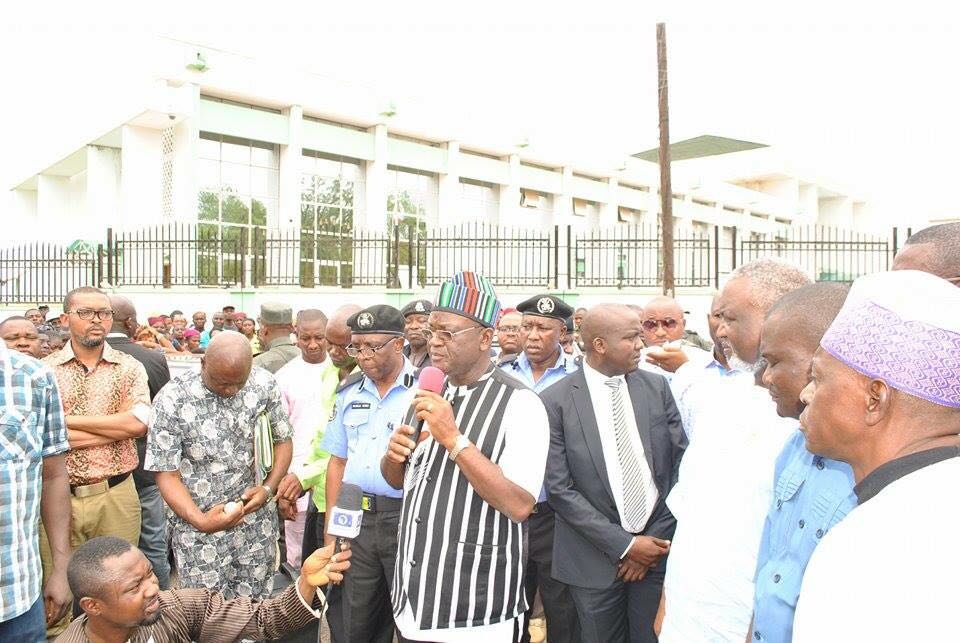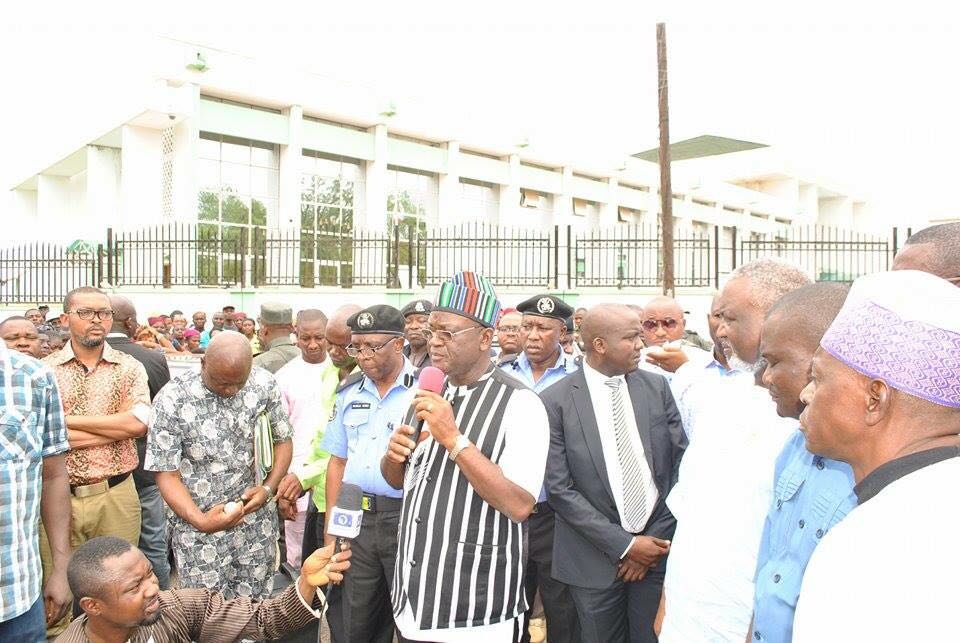 Benue state governor, Samuel Ortom today said that the North will no longer condone any extremist group which threatens the peace and unity of the region.
The Governor who made this declaration today while addressing a group of protesters led by a civil rights organisation, Conference of Minority Tribes at the Benue Peoples House also assured the people of government's continued protection from external attacks.
Ortom also assured the protesters that the government was looking into the issue of further attacks by herdsmen even as he informed of increased security presence in the affected areas.
Meanwhile the leader of the group, Comrade Okpokwu Ogenyi in his speech accused the Islamic Movement of Nigeria (IMN), Shi'ite Islamic sect of instigating the current wave of killings by Fulani herdsmen.
Okpokwu called on the presidency to look into the matter in the same manner the Shiite uprising in the north was handled, to halt all attempts to spread extremism to other parts of the country.
He further lamented the scale of destruction caused by the crisis, describing it as an ethnic cleansing exercise labelled Fulani-Agatu crisis to desensitize the national consciousness.
"the on-going ethnic cleansing has been mischievously labelled Fulani-Agatu crisis under circumstances that are at best efforts to desensitize the national consciousness to the enormity of the scale on which Benue state people are being wiped-out on a daily basis." Okpokwu said.
Furthermore  the group has also requested the Federal Government to provide compensation and relief to the victims of the invasion, while demanding the government to come out with a definite policy to curtail extremism.
"individuals fingered in the Shiite crisis and those threatening the state as clearly seen in the published videos must be arrested and prosecuted. Government must then come out with a definite policy to curtail any form of extremism." He said.