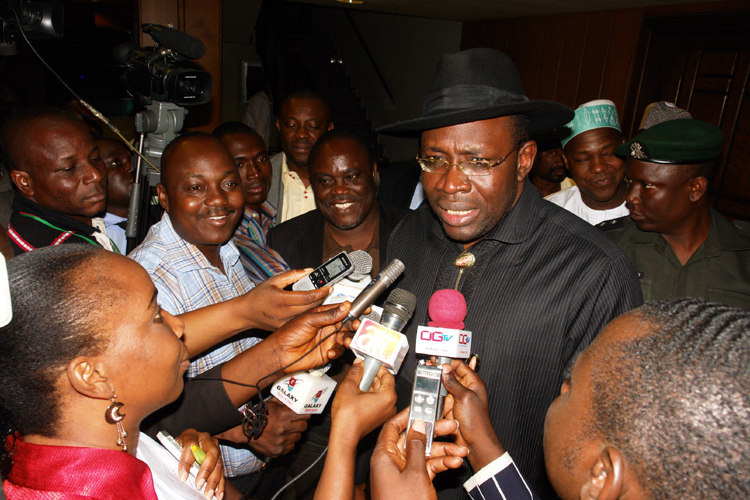 Forty eight hours after his inauguration for a second term in office, the Governor of Bayelsa State, Hon. Henry Seriake Dickson has appointed a frontline journalist/ Media Strategist, Francis Ottah Agbo as his Special Adviser on Media Relations. According to the statement signed by his CPS, Daniel Iworiso-Markson, the appointment is with immediate effect.
Before Francis Agbo's new appointment, he was Media Consultant to the governor. Agbo had also worked as Spokesman (Senior Special Assistant) to the former Minister of Information and Communications, late Prof. Dora Akunyili where he coordinated the Minister's media relations, and worked tirelessly to reposition the image of Nigeria through the National Rebranding Campaign. In the build-up to the 2015 general elections, the former Senate President, Senator David Mark appointed Francis Ottah Agbo as Chairman of the David Mark Media Campaign Committee.
Ottah Agbo has traversed many media houses in his journalism career where he broke many stories. Chief among the newspapers where he practiced are Insider Magazine, TheNews Magazine, The Sun Publishing Limited where he served as Politics Editor, Sunday Sun, all in Lagos and later rose to be Group Politics Editor of the Abuja based Leadership newspapers. He was at various times, senior correspondent of Insider and TheNews magazines in Sokoto and Makurdi and was elected the Chairman, Correspondent Chapel, Benue State.
Francis Ottah Agbo was born 41 years ago, precisely on 6th June 1974 in the village of Agadagba in Ukwonyo clan in Utonkon district of Ado Local Government Area of Benue State, Nigeria to the royal family of Prince Pius Agbo Onumah in Ijigban Kingdom in Ado Local Government Area. After his primary education in 1984 and secondary education which saw him graduate as the best student in the entire Ado Local Government Area in 1991, Agbo proceeded to College of Advanced and Professional Studies, Makurdi in 1998 for IJMB/ABU 'A' Level program and graduated as the overall best student with 13 points same year. Upon this resounding success, University of Maiduguri in 1999 offered him admission to study Mass Communications. He graduated in 2002 with B.A Mass Communications and participated in the NYSC scheme in Sokoto where he served as editor of SOKOPA, the official newsletter of NYSC. In 2004, he enrolled for a Master's degree in Mass Communication in Benue State University, Makurdi and obtained M.Sc Mass Communications in 2006. Always itching to seek knowledge like a sinking star, Francis Ottah Agbo is currently doing his Ph.D in Media Arts in University of Abuja. In recognition of Agbo's public service, particularly, the impact of his investigative journalism/ in depth writings in shaping government policies and public administration in Nigeria, the Pacific Western University, Colorado, USA in 2012, conferred on him, an honorary Doctorate Degree in Public Administration. Agbo is married and blessed with children.