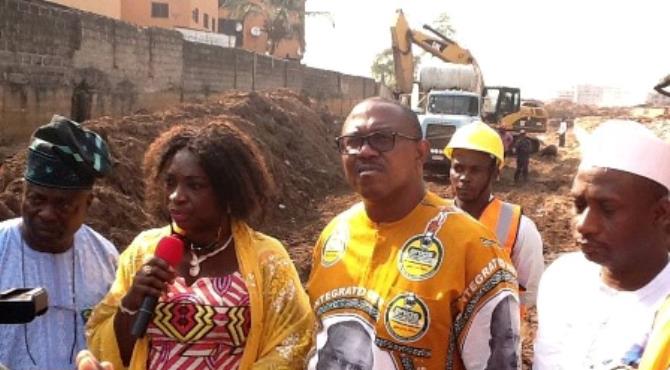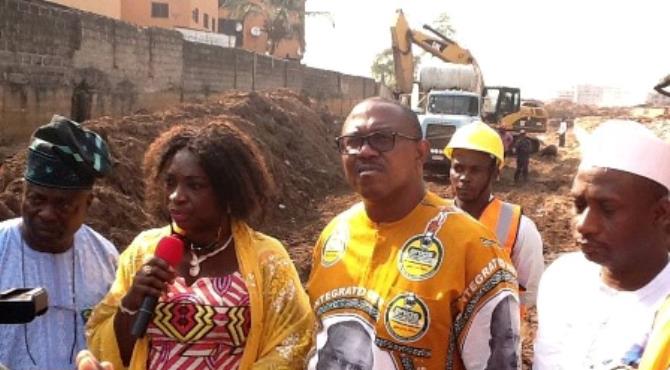 By Joe Chukindi, Awka
Feelers emerging now from  Awka is that Chief Peter Obi, the former governor of Anambra State has struck an alliance with the ousted senator representing Anambra Central Zone, to ensure that Umeh does not win the forthcoming election.
Our source, while speaking said that the news of the plan by Obi to join the race may be true as he has started consulting and even holding political meetings with some of his followers in Onitsha.
Our Source said Obi last weekend called a meeting of his followers in his home in Onitsha, where he charged them on the need for PDP to win the Anambra Central senatorial election, even though he did not mention if he was joining the race.
Though the leadership of the APC has substituted Ekwunife for Mrs Sharon IKeazor, and Ekwunife has on her part accepted the decision of the party, and is said to be patiently waiting for an appointment as APC member from the Buhari led government.
Early in the week, Obi and Ekwunife were said to have met in Onitsha, where the central reason for the meeting was to see how both of them can form alliance to ensure that the former National Chairman of the party is humiliated with a defeat.
It was gathered that the duo have settled to work for the PDP where Obi is likely to emerge as the flagbearer of the party, or better still choose another candidate for the position, instead of Umeh to clinch it.
Recall that Obi has been a major supporter of Mrs Ekwunife for the election, but with the touted entry of Obi into the race, it will just be natural for her to support him for the position.
Meanwhile, the chances of victory for Umeh in the forthcoming election has continued to grow with the exit of Ekwunife from the race and the seeming confusion in the camp of the PDP.
An analyst, Mr Chidi Nwankwo who spoke to our reporter said they seem to be a conspiracy against Umeh by the political class, but such gang up can only make him popular in the state, thereby brightening his chance OF winning the election.