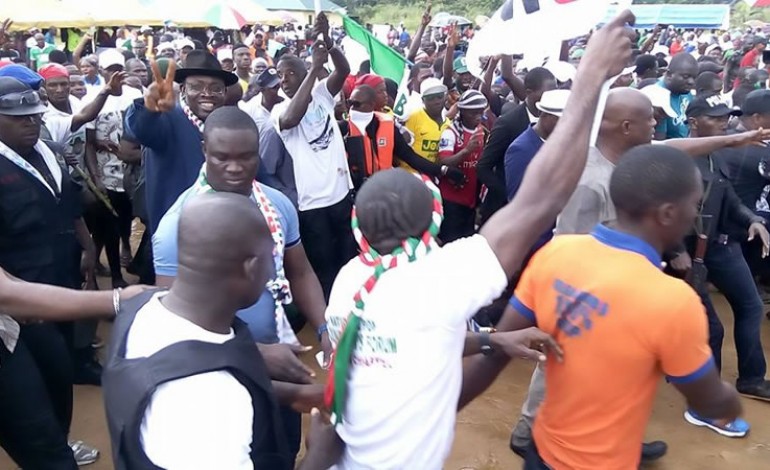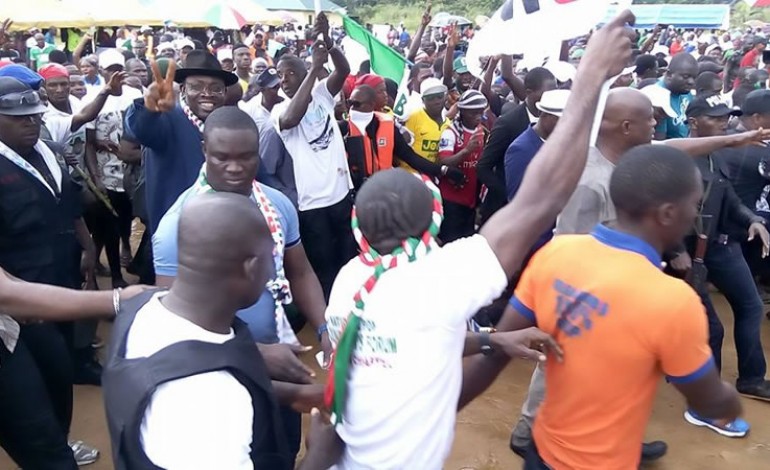 The Bayelsa State governorship rerun election seems to have been won and lost as the People Democratic Party (PDP), is in a comfortable lead with sixty – two percent of the total vote cast across the state.
Already party chieftains are in celebration mood as PDP has chalked up a total of  11,567 of the 14,445 rerun votes, thereby leaving the major opposition party, All Progressive Congress (APC), with a mere 2,721 votes from the figures released so far.
With the very low turn out recorded,  which was an apparent direct fall out from the violence that characterized  the Southern Ijaw local government areas,  Ekeremor and Nembe,  there is no way APC will over take the PDP with its over 40,000 lead.
Meanwhile, a close observation of the voting pattern in Bayelsa State, further makes victory almost certain for  Hon. Seriake Dickson, who is set to break the  two – tenure jinx.
So far Governor Dickson made a clean sweep of  Amassoma,  the home turn of the state's  first elected governor, late DSP Alamieseigha.
A very close ally of the governor.  He won 95 per cent percent of Sagbama votes,  Ogbia and Yenagoa.
He is also in a vantage position ahead of Chief Timipre Sylva,  thereby making victory almost certain for him.