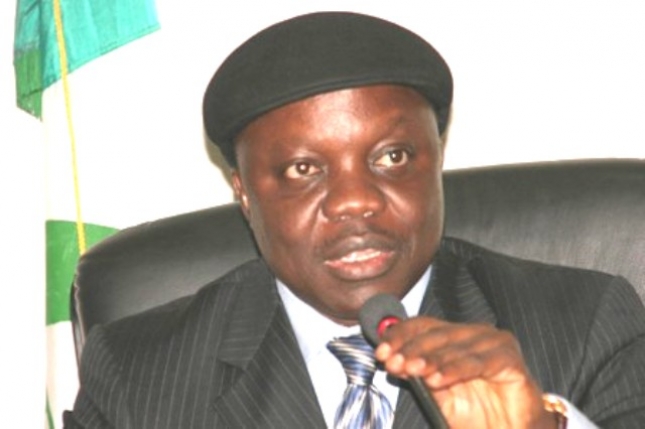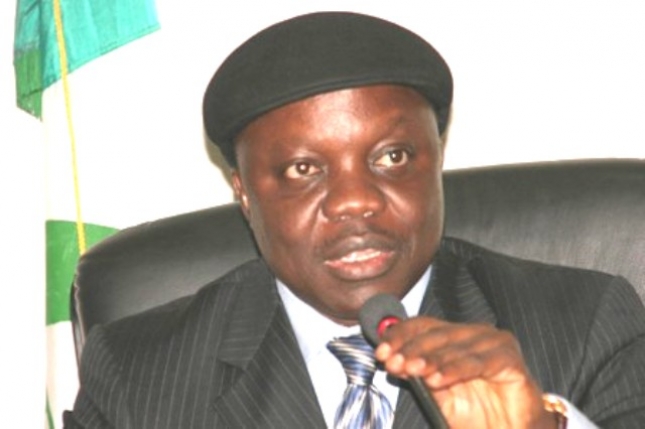 By Amos Igbebe
Speaker of Delta State House of Assembly, Rt. Hon. Monday Igbuya, and Uduaghan's Chief of Staff, Chief Paulinus Akpeki, are currently at war following comments made by the latter during an interview with journalists in Sapele, Delta State.
In the interview, Chief Akpeki had said Igbuya lacked good sense of reasoning, following his unguarded statements and assaults on the immediate past Governor of the state, Dr. Emmanuel Uduaghan.
He claimed that Igbuya's kind of politics was a disappointment to the people of Sapele, noting that Igbuya's conduct was questionable as he could not behave reasonably as Speaker of the State House of Assembly.
He alleged that Igbuya was part of the challenges leading to the slow pace of the development of Sapele Stadium, saying Igbuya  hijacked all the projects that were meant for Sapele, even those of the Oil Producing Areas Development Commission (DESOPADEC) and executed them at his whims and caprices.
He also alleged that Igbuya is a political contractor and advised the State Governor, Ifeanyi Okowa, to be cautious of Igbuya, just as he said his boss, former Governor of the state, Emmanuel Uduaghan, did all he could to change the fortune of Sapele people.
But Igbuya, who read the comments of Akpeki, went livid and poured venom on Akpeki, describing him as a curse to the state, particularly Sapele Local Government Area, the country home of both Iguya and Akpeki.
He described Akpeki as a political prostitute, a foreigner and a highly irresponsible person, adding that he is the worse person ever imagined in the entire human population in the world.
The Speaker said the statement made by Akpeki were half-truths, as he was rejected by his community but the intervention of former Governor, brought him to limelight in 2007.
He said the views of Akpeki over the Sapele Market project were wrong, just as he described Akpeki as a fool who squandered the money he secured to construct Elume Ugboren Road project in the area.
Though he accepted he owns Moovig Company as stated by Akpeki, he, however, denied that he was the contractor of Sapele Stadium nor Sapele Market and also denied owing Stabilini Visinoni and Primi Construction Company.
He said he had developed Sapele more than what Akpeki did, challenging him to point out any project he executed in Sapele that benefited the people of the area.