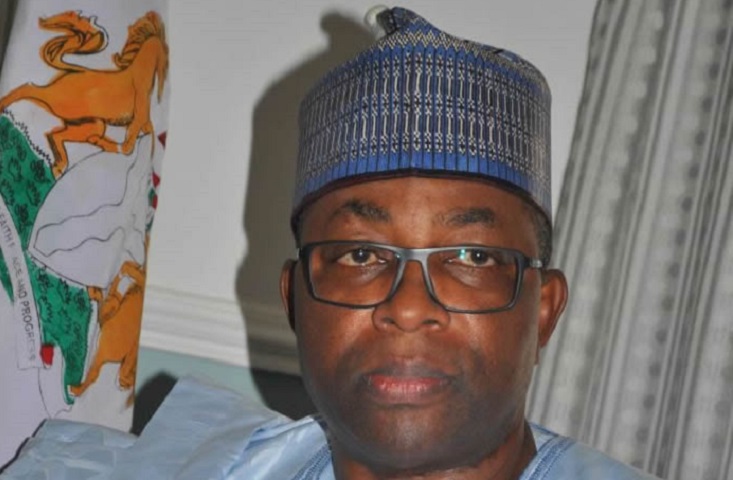 Information reaching 247ureports.com from competent sources in Bauchi State indicate that the politics and governance in Bauchi may not be enjoying the best of times since the arrival of the new State governor. Available information reveals that the members of the Bauchi State House of Assembly rejected a N465million bribe offer by the Governor of Bauchi State, Barrister Abubakar to halt an impeachment move being contemplated by the lawmakers.
As the new Governor, under the All Progressive Congress [APC] banner arrived the office of the Governor, his troubles with the lawmakers began and skyrocketed at a high rate. Many of the actions taken by the Governor in requesting for illegal loans and awards of illegal contracts to his son, did not sit well with the legislators who reacted to invite the Governor to the Assembly Chambers to explain his actions. But the Governor snubbed the lawmakers and refused to honor the invitation – until the third invitation was sent [accompanied with a threat] – that the Governor succumbed and dispatched his deputy to the state assembly.
While the deputy governor was at the state assembly chambers, he was not able to provide what the lawmakers considered convincing responses to the numerous inquires. The lawmaker made clear their unhappiness towards the governor in the manner the governor operates and executes governance without recognizing the constitutional requirement to carry the legislative branch along. They lawmaker threatened impeachment should the governor not call himself to order. At this point, the deputy governor conveyed a message to the lawmakers from the Governor. He told the lawmakers that the Governor is willing to pay each of the 31 lawmakers N15million [totally N465m] if they should drop the inquiry into his recent actions. The lawmakers initially left the door open to the offer.
The lawmakers became livid when the governor came to redeem his pledge of paying lawmaker with the bribe money. Instead of paying the N15m promised, he came with only N5m each [N155m] instead – promising to pay the remainder later as the relationship with the lawmakers thaws out. The lawmakers rejected the offer angrily.
Already, the lawmaker are said to be ready to initiate the impeachment process. 18 out of the 31 members are said to have joined an opposing camp led by the recently suspended APC deputy State Chairman, Shaibu Rahama. Two more lawmakers belonging to the PDP and PDM are reported to be holding meetings with the Rahama led group. The Rahama group needs a 2/3 majority to successfully initiate an impeachment process.
The Governor and Shaibu Rahama have become political rivals following Rahama's political godfather's loss at the APC gubernatorial primaries to Barrister Abubakar. Rahama's political godfather was Dr. Ibrahim Yakubu Lame.
Stay tuned