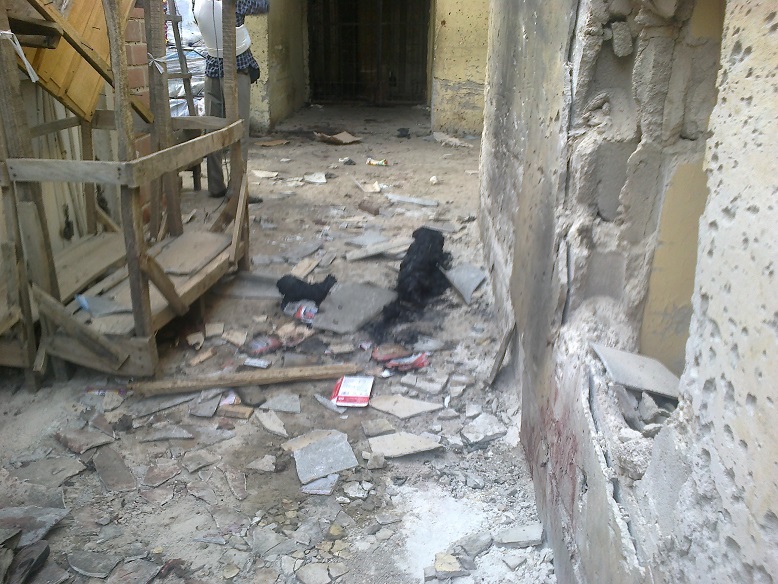 Another bomb blast with minimal damages has rocked Jimeta the Adamawa
state capital Thursday when two youngsters aged between nine and
eleven years narrowly escaped by whiskers when the IED they had
exploded.

Loading ...
Reports have it that the young stars had been told by the man who
handed the bomb to them to go and sell it to one old man who deals on
scraps. He had then given them N2,500.00.
And when the young men approached the old man, he reportedly told them
that the object was small and will not buy it and so they left.
The incidence took place at Kofare area opposite the offices of the
Federal Road Safety Corps (FRSC) at about 11:20 am along Yola-Numan
road.
It was gathered that on noticing the object they  were  carrying was
smoking, they threw it down and tried to escape but the resultant
explosion caused a serious injury to one of them while a woman
standing by the road side was equally injured.
Men of the FRSC took hold of the two youths who claimed they were
given the object by someone.
Security men reacted to the alert and they cordon off the area while
several people have been picked for questioning including the two
youths while the other two have since disappeared.
But according to the FRSC boss, Luka Ikpi who was on the scene said
initially, they had thought the sound was from a tyre burst but one of
the shrapnel from the bomb fell into the premises of the commission.
Both the Police Commissioner Gabriel Adaji, and the Police spokesman
Othman Abubakar  were not on seat as they were said to be away in
Abuja for an official engagement while a senior police officer who
will not want his name in print confirmed the incident.
Meanwhile, most people spoken to are advising parents to educate their
children on the need to resist collecting things from strangers.