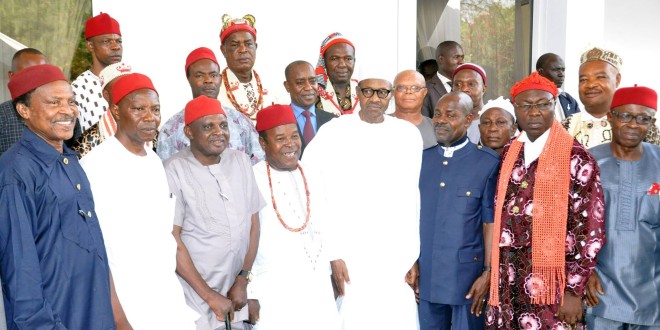 A group known as APC State Assembly Candidates Forum, South East zone, has urged President Muhammadu Buhari to appoint people of the zone to positions in his administration.
Chairman of the Forum, James Chikwendu who stated this in a chat with journalists in Aba, called on Buhari not to forget the foundation members of the party who he said, sacrificed a lot for the party's victory.
"We seize this opportunity to plead with the President to carry South East zone along in political appointments. We in South East APC, reaffirm our maximum support for the party. We are determined to ensure that APC becomes a party of choice. We want to assure the leadership of the APC at the centre and zone that, as grassroots mobilizers, we stand firm on the aspirations of the party to make the APC win the South East in 2019. We implore all political office holders to fulfill their campaign promises," Chikwendu said.
The group further enjoined Ndigbo to support the APC to ensure that dividends of democracy get to Igbo land.
The group also commended the President for his determination to fight corruption and charged him to recover funds looted by former political office holders.
"We are confident in President Buhari's assurances to Nigerians that he will not spare anybody who steals public funds even if they are members of the ruling party. It is a step in the right direction; we commend him for sticking to fight corruption."