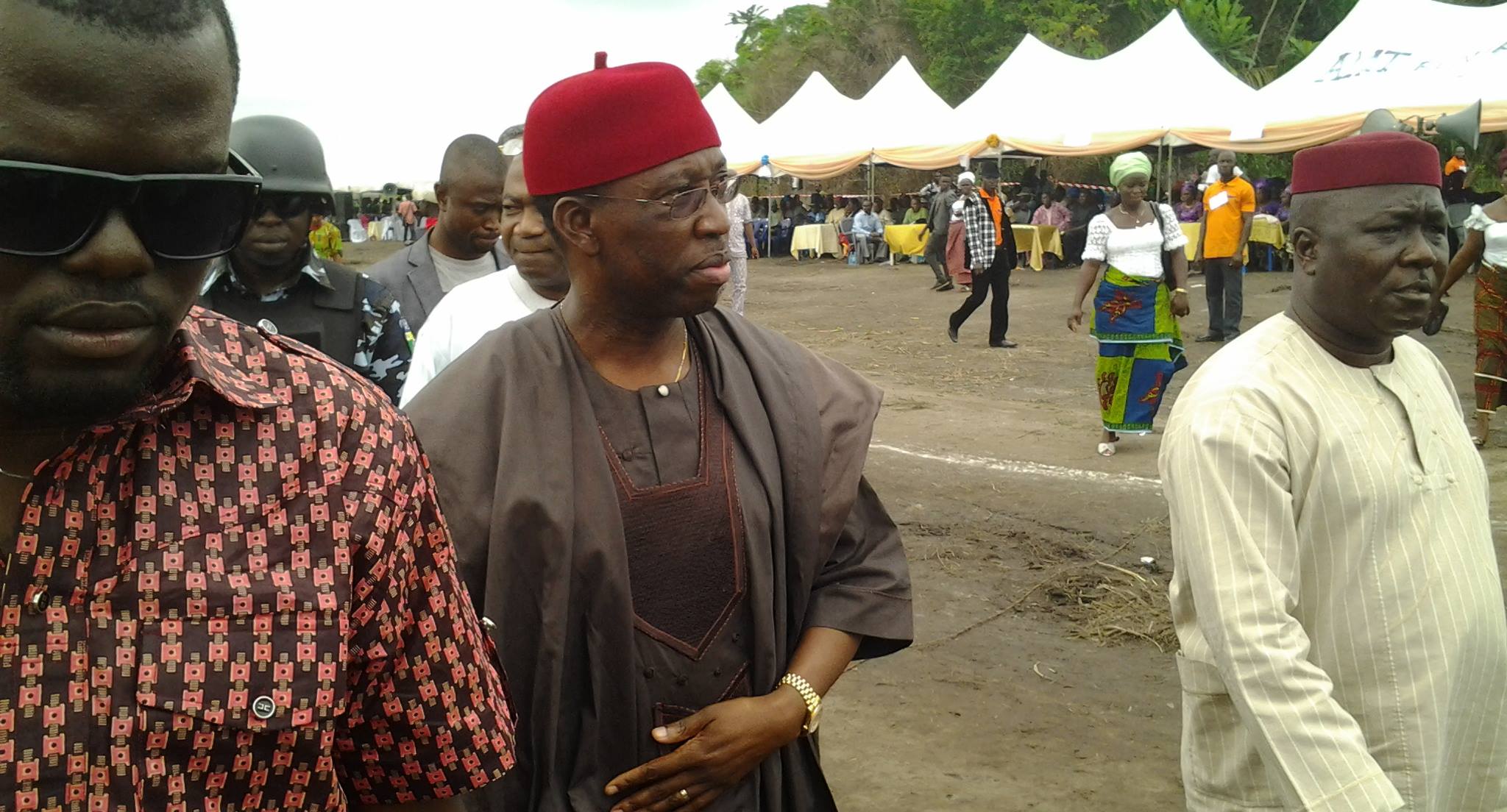 By Amos Igbebe, Asaba
As the election petitions tribunal prepares to seat for the election cases brought before it in Delta, a political group, under the aegis of Great Okowa Disciples, has urged all aggrieved Deltans who filed cases against the governor-elect to shield their swords and join hands with Okowa to build Delta State.
The group made up of youths drawn from the three senatorial districts of the state, argued that the victory of Okowa was God-sent, hence he is the one accepted by God and the people of Delta State and as such all petitions should be withdrawn for the courts.
Led by Ramsey Oboh, the group said "life is turn by turn. This is not their turn to be governor of Delta State. They should join hands with Okowa so that Delta State would move forward. The interest of entire Delta State should supersede that of individuals in the state".
The call was made when the youths organized a thanksgiving service at St. Philips Anglican Church in Asaba, the Delta State capital, to celebrate the victory of Okowa on Sunday.
Oboh said during the campaigns the group made vows to God and it became incumbent on them to give thanks to God as their principal has won the election and became governor-elect waiting to be sworn in on May 29, 2015.
He described Okowa as a man of vision who will deliver his campaign promises to all Deltans, hence he said all Deltans should create a conducive atmosphere for the governor-elect to work and fulfill his campaign promises for the people of the state.
He assured that with the promises Okowa made during his campaigns, he would build industries, manage Delta funds in times of financial crisis and bring development to every facet of Delta State.
As a youth who is desirous of good job, he said Okowa would create job for youths through various empowerment programmes to reduce youth restiveness in the state.