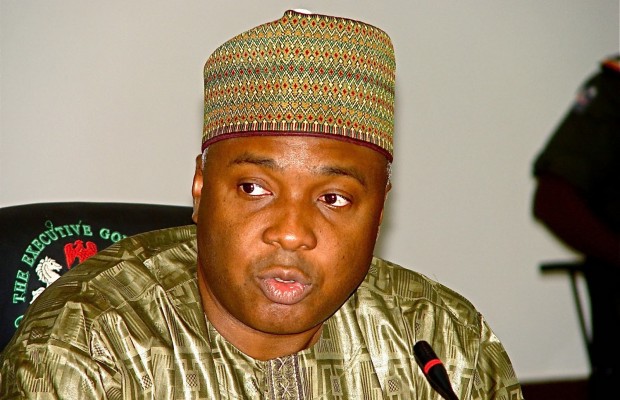 Some eminent elders in Ilorin Emirate of Kwara have expressed their support for the aspiration of Dr. Bukola Saraki, a chieftain of APC, to be the president of the eighth Senate.
The elders expressed confidence in the ability of Saraki to provide quality leadership in the upper chamber of the National Assembly.
In a statement in Ilorin on Monday, the elders thanked the National Working Committee of the APC for allotting the office of the Senate president to the north-central zone.
The statement was signed by Alh. Ganiyu Lawal-Giwa, Alh. Tijjani Orisankoko, Alh. Tunde Saka and Alh.Musa Aiyelabegan.
They advised that the party's leadership to take a step forward by ceding the position to Kwara in the interest of equity and fairness.
"Since Saraki's foray into partisan politics, we have keenly monitored his activities and have come to the conclusion that he's one of the best leaders that God endows Nigeria with.
"We are highly impressed about Saraki's performance as two-term governor of Kwara, chairman, Northern Governors' Forum and chairman of the prestigious Nigerian Governors Forum.
"It is on record that during his tenure as NGF's chairman, the Turaki of Ilorin took the now comatose forum to an enviable pedestal.
"It is in line with the above that members of this forum are urging the national leadership of the All Progressives Congress (APC) to consider Saraki for the position of the Senate president," the statement said.