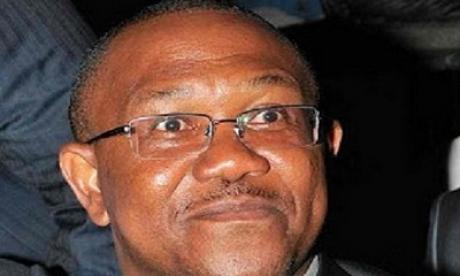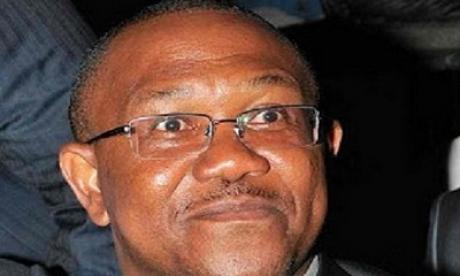 I cannot agree any less with Kinsley Udemezue. It will take more than the maligning posts of internet rats like Fejiro Oliver and APGA Alaigbo to diminish the towering personality of Governor Willie Obiano. It is understandable why they have consistently attacked the governor. What Obiano achieved in security, infrastructure, investments, welfare, environment, transportation etc within 1 year, their pay master could not in 8 years. What he had, at best, was a middling achievement. In the words of Professor Chukwuma Soludo Peter used his 8 years in office to circulate poverty in Anambra state. He paid Anambra workers slave wage and gypped political appointees of their allowances. He would travel light only to return and collect allowances of those who should travel with him, but did not.
To make matters worse I read what somebody wrote about Peter's years in government. The writer was making defense for Peter, saying he did not appoint any Agulu man to position in government. The writer challenged readers to contradict his claim. What struck me first was to accept the claim as written. But on a second thought I decided to scour the lines for a proof of the writer's boast. What I found instead was a well-woven lie that needed no exertion to crumble. Not only were Agulu people appointed to positions in government, they were allowed unqualified, but subtle access to power. My source told me that an academic from Agulu was in charge of Government House funds as were others. The following positions he said were occupied by Agulu people – SSA media, SSA Legal, SSA inter party relations, SSA education, SSA administration, Personal Secretary, MD ASWAMA, SSA liaison office was a blood relation, Special Adviser Parks and Market, SSA donor agencies etc. The list is endless. I expressed surprise that this number of persons was appointed from one town when Peter was said to have worked with a lean staff. I was also made to believe that Peter used his last days to massively develop Agulu.
My source was very bitter as he told me the story. He said that Peter lost any moral ground to accuse Ngige of developing his place at the expense of other places. "What is the justification? The unfortunate thing is that people prefer pretenders to real people. My fear however, is that you may be walking a tight rope, trying to convince the people that Peter is not a saint. Today he has slipped into the presidency to continue to advance himself. The man lives a lie. The problem of the new governor is that he is blunt. He does not pretend and I think that is the way to go. Anambra people will, sooner than later, understand who Peter is. All what you read on the net are attempts by his image launderers to sustain his waning political influence in the state. The man hugs limelight like fear does darkness. That is why he quickly jumped into the ruling party to stave off political irrelevance that would have beclouded him within a year of Obiano's purposeful governance".
After listening to him I told him that the information is not in the public domain. I was convinced that very few people, including the internet rats, have the facts.  If they did they would have seen through the façade and divest themselves of gullibility. What Peter has used effectively is make-believe. And it has been difficult for many to deconstruct him. Unfortunately, his attack dogs believe he can remain relevant once Obiano is brought down. But both men are hewed from different rocks. They are diametrical opposites with different political ideology. While Peter sees politics as an avenue to advance personal gains Obiano sees it as service to the people. That is why today Obiano has tweaked governance to have human face while at the same time working assiduously for the uplift of the State. That never existed under Peter.
–
Bili Iloewenandu writes from Arlington Texas