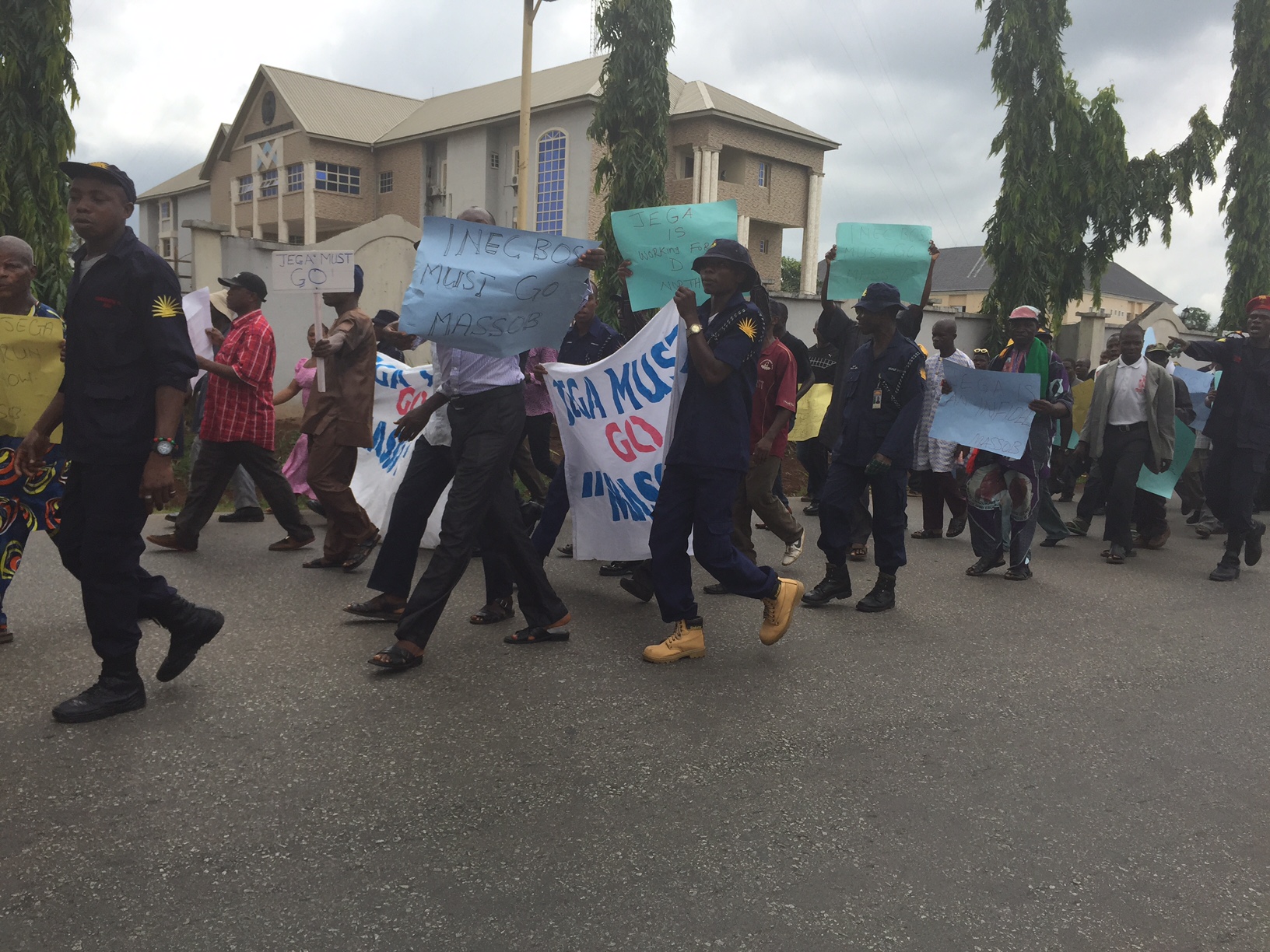 Information reaching 247ureports.com from the streets of Umuahia indicate that the Biafra actualization group, the MASSOB staged a protest in Umuahia today against the continued stay of the Independent National Electoral Chairman [INEC]. The protest took the administrators at the Umuahia government house by shock as the uniformed members of the group marched peacefully through the streets of Umuahia.
Some of the members who spoke to 247ureports.com argued that JEGA has shown evidence that he is deliberating working to disfranchise the south east region and its people. The card reader according to them will not guarantee that the Igbo votes will indeed count. The Igbos are expected to massively vote for Goodluck Jonathan.
Following hat they considered the haphazard manner the PVC is being distributed in the Southeast and the areas where the Igbos reside, the members called on the powers that be to act and remove Jega. Further more, they claimed JEGA to be protecting the interest of the All Progressive Candidate [APC] presidential candidate from the North – while undermining the interest of the Igbos and the brothers from the Southeast and south south regions in the process.
–
See photographs below