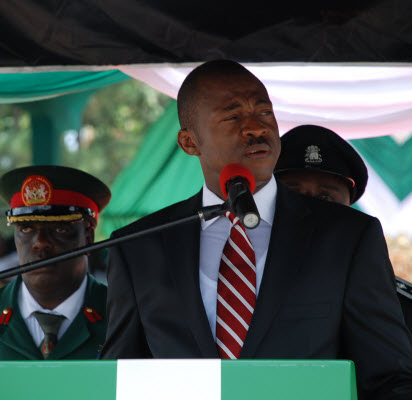 Gov. Sullivan Chime of Enugu State says the establishment of a Free Trade Zone in the South East is long over-due.
Chime made the statement on Monday in Enugu at a forum held at the 26th Enugu International Trade Fair.
The governor, who was represented by the Commissioner for Commerce and Industry, Dr. Jude Akubuilo, said that the South East was the only zone in the country without such facility.
He said that it was unfair that out of the 35 free trade zones in the country, none was cited in the South East.
Chime said that the Federal Government recently approved, in principle, the establishment of the facility for the people in the zone, but urged it to make good such approval.
He said that the state government was waiting for the Federal Government to officially communicate to it on the approval of the facility that would be sited between Enugu and Anambra states.
"We want to thank President Goodluck Jonathan for this wonderful infrastructure and for his kind approval for the take-off of the Enugu Free Trade Zone.
"We plead that, as a matter of urgency, his formal approval be communicated to us so that the South East will have the first of such facility," he said.
Chime said that the state was investing massively in agriculture as a reliable alternative in income generation.
The governor said that the state, through San Carlos Farms, was currently exporting 75 per cent of pineapples produced in the state.
"According to projections, only 25 per cent of farm produce such as honey, palm oil, cassava, maize and others produced in the state would be consumed by residents."
Chime said that the remaining 75 per cent would be placed into the export market to generate the much needed foreign exchange for the state.
"It should be noted that Enugu produces the best honey in terms of quality and that one drum of Enugu honey currently fetches about 1,400 dollars in the export market.
"So it is hoped that the increase in exportation will transform the standard of living of our citizens and create wealth," he said.
Chime said that the state had begun to attract investors, including a Chinese firm that was currently developing an Industrial Park on 2,632 hectares at Nchatancha, Enugu.