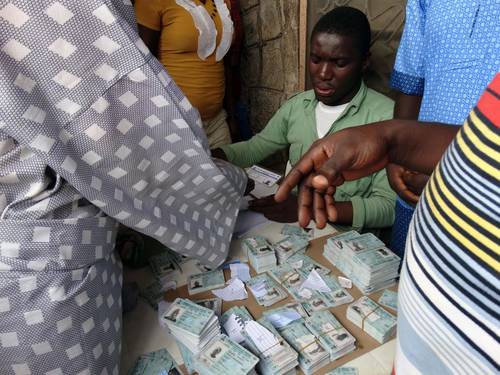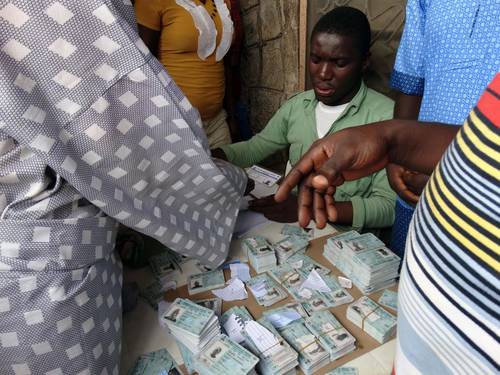 The Independent National Electoral Commission (INEC) on Monday said the commission had produced Permanent Voter Cards (PVCs) for all the registered voters the country.
Mr Nick Dazang, The Deputy Director, Voter Education and Publicity, INEC, disclosed this at a workshop jointly organised for Journalists in Kaduna.
INEC had in January announced that it registered 68.8 million voters in the country for the February general elections.
Dazang said although the commission earlier had challenges in the production of the cards, it was able to overcome the challenges.
He said the commission had produced cards for those whose data were lost and those recently captured during its Continuous Voter Registration (CVR).
"At a point in time, the contractor producing the cards had machine failure, but after sometimes, he overcame the problem and was able to boost level of production from 350,000 to 600,000 per day.
"The one we sublet outside was able to produce 1.4 million daily and that explained why we keep telling people that we have confidence that we will produce the card and every one will get it.
"Now, as we speak, the cards for those whose bio-data were captured during the Continuous Voters Registration are available for collection."
He said the cards had been distributed to respective states for collection and owners could collect theirs at the distribution centers.''
Dazang also said that no fewer than 65 per cent of the cards had been collected nationwide as at Monday morning.
" As at last week when we had a meeting with our Public Affairs Officers in Abuja, the commission had distributed 63 per cent of the cards."
He assured that those who registered would collect their cards before Feb. 14.
Dazang said the commission had taken delivery of 152,000 card reader machines, which would be used at the 120,000 polling units during the polls, adding that each card reader was configured for use at specific polling units.
Dazang also said that non-sensitive materials had been distributed, while the distribution of sensitive materials would begin soon.
Dansang, who commended the level of collaboration INEC had with the media, said the commission would continue to work with journalists to improve the nation's election process.
"For any election to be successful, the electoral body must work with the media,'' Dazang said.