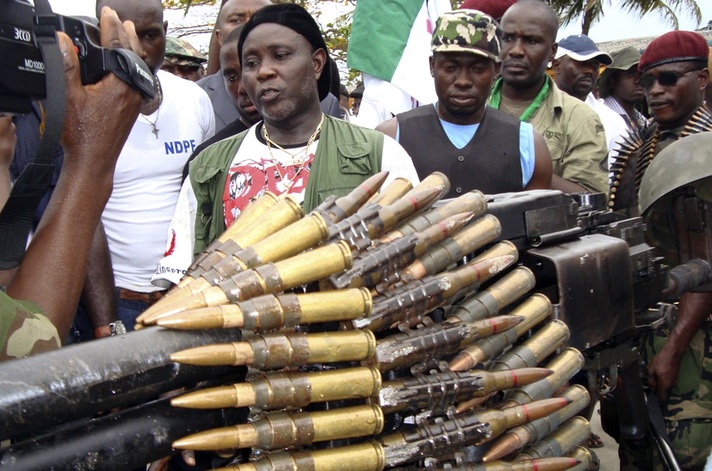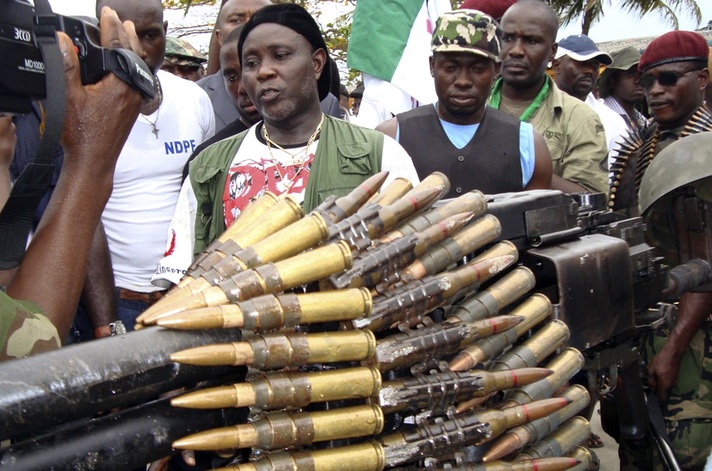 The Convener, Ex Niger Delta Militants Revolutionary Front, General JohnJohn Bosco Caterpillar, has declared that Nigeria will be forced to disintegrate if the current trend and wave of violence meted on the nation's minorities is not checked.
The former militant who spoke with newsmen in an exclusive interaction, condemned the attack on minorities resident in the northern part of the country whose business and livelihood have been cut short due to the incessant violence and bomb blasts which have caused impromptu migrations and made them refugees in their own country.
Relating the recent wave of attacks by the northern extremists as planned to destabilise the government of Goodluck Jonathan in a bid to discredit it and also terrorise it, he said the Niger Delta militants who had willingly decided to surrender their armed struggle will soon be pushed back into violence to defend their kith and kin.
General Caterpillar further called on security agencies to apprehend the leaders of the north who had through their various comments promoted violence and inhumanity perpetrated in the north.
"We expect that by now the security agencies should have told us the number of people they have arrested for crimes against the state like inciting the people to violence, treason and even terrorism as they have variously supported terrorism and even called for violence through their declaration". He said.
In his outburst he announced that the former militants were already regrouping to go back to the creeks to wait for the reaction from the north as well as the security agents who are expected to tame the north and the nation's provocateurs or else they were ready to continue their armed struggle to emancipate the Niger Delta Region from oppression.
"It has become obvious that war is inevitable because the north sees the country as its property leaving others behind. This we will not accept, I am hereby supporting my Igbo brothers who have called for self-defense. Let everyone who has no form of defence mechanism go and fortify themselves immediately". He sued.
He further condemned the recent attack on the president's convoy in Gombe state while also disapproving the silence and inaction that has followed the assassination attempt. According to him threats and violence has been visited on Niger Deltans and other minorities based on their decision to support President Jonathan. Stating clearly that the north is tactically disenfranchising the Southerners.
"Few days ago the president's convoy was nearly assassinated in Gombe State, nobody said anything.  Threats and violence has been visited on supporters of Goodluck Jonathan which clearly shows that the elections have already been rigged. Mr. President's supporters are being forced out of the north daily basis without their votes being transferred to their home states. This is systematic rigging and marginalisation and we won't sit back and allow our people suffer such injustice". He informed.