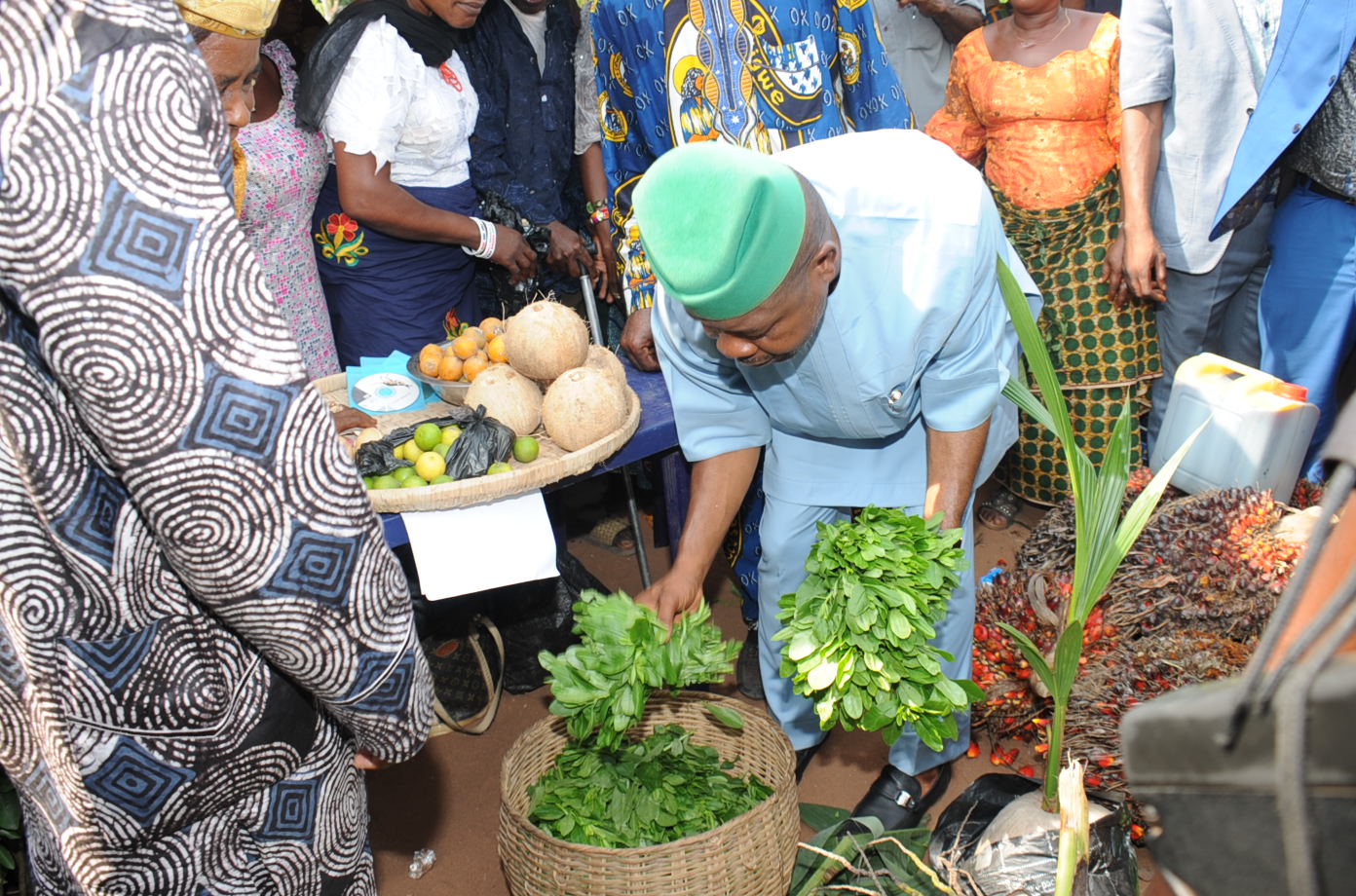 The Deputy Speaker House of Representatives and Imo State Peoples Democratic Party (PDP) Governorship Candidate, Chief Emeka Ihedioha has been endorsed by Imo farmers as their sole candidate for 2015 Governorship election in Imo State.
The group under the aegis of Imo Farmers Association made this known at the closing ceremony of their Annual Prayer Session to mark the beginning of this year's farming season and exhibition of various farm products held at the All Saints Cathedral field, Egbu, Owerri Imo State to mark
The President General of the Association, Okenze D.N. Keke in his speech, enumerated the Deputy Speaker's support for farmers in Imo State which according to him, have impacted their business very positively.
According to him, 'Chief Emeka Ihedioha is a farmer and his manifesto as it affects agriculture accommodates all we need to contribute to the development of Imo state. With him as Governor, farmers believe that a bumper harvest and food sufficiency will be assured.
"He has tried for us by providing fertilizers and other forms of assistance. We will also appreciate more support such as more fertilizer supply and soft loans to enable us increase our yield and boast food production.''
He decried the neglect farmers in Imo State have suffered since the administration of Governor Rochas Okorocha which according to him has affected food production and the economy of the state negatively.
Reacting, the PDP Governorship hopeful thanked the farmers for the confidence reposed in his candidature and his Party. While commending the initiative, he promised to carry them along in his government when he becomes governor. He said his government will prioritize agriculture as the next investment destination in Nigeria.
The Deputy Speaker who later inspected displayed farm produce urged them to continue to support the Transformation Agenda and re-election of President Goodluck Jonathan and assured them that the government under his watch shall create enabling environment for agriculture to thrive by constructing access roads that will guarantee easy transportation of farm produce to the cities.
''My administration shall also help the farmers by granting access to soft loans to enable them increase their yield. We shall provide a silo to store your grains and link you up to the Federal Ministry of Agriculture for a direct partnership that will boost Agro-economy in our state," he said.
He urged the farmers to Register their association and ensure the documentation of each farmer according to their respective area of farming. The Deputy Speaker promised to make Agriculture attractive and a major source of income and revenue to the state. Prayers were offered for a peaceful election and consecration of farm seedlings for a bountiful harvest.