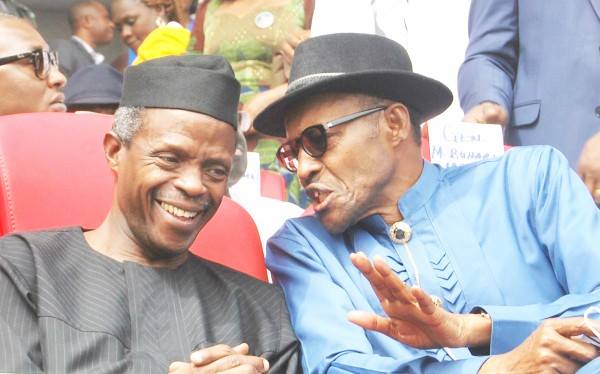 1. Buhari killed Ben ogedengbe by a death penalty for a crime that didn't carry death penalty when he committed it.
2. Buhari doesn't attend the Federal Council meetings yet collects his allowances. Mr. Integrity indeed.
3. Buhari canceled former Governor Jakande's metroline and forfeited the $50 million paid for it by the then Lagos State Government
4 Buhari used Violence to stop the September 1985 National Conference of the National AssociatIon of Nigeria Students.
5. Buhari jailed Tai Solarin and denied him his asthma drugs simply because he campaigned against military rule and for democracy.
6. Buhari Jailed Nduka irabor and Tunde Thompson for writing a truthful report which embarrassed his Government
7. Buhari raided respected Papa Awolowo's house and seized his passport so he couldn't travel out of the country. Was he also corrupt?
8.Buhari threw Former vice President Alex Ekweme in jail even though it was proven that Ekweme never stole any money.
9. He jailed honest and respected pa Adekunle Ajasin.
10. He jailed Fela Kuti in I984 for singing against the dictatorial tendencies of his Military Government
11 Doctors, remember that Buhari banned the Nigeria medical Association (NMA)
12. Buhari stopped Ooni of Ife for traveling abroad simply because he visited the holy land of Israel in 1984
13. He broke up press conference of ASSU in 1984 and detained four of their executives
14 He jailed Beko Ransome Kuti who only demanded for the release of his brother.
15 He jailed Dr. Sam Onunaka Mbakwe.
16 He jailed Awwal Ibrahim now the Emir of Niger State before IBB pushed him aside.
17 He jailed Chukwuemeka Odimegwu Ojukwu for nothing…