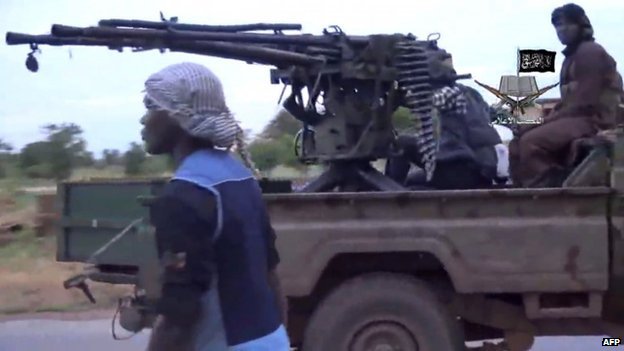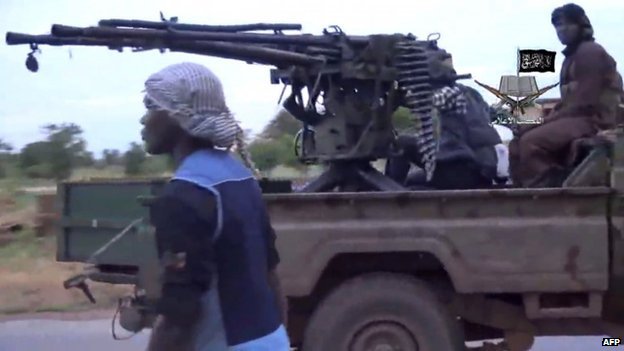 The Nigerian Hunters Association and backed by men of the Nigerian
Security agencies have taken over Maiha and Mubi Local Government
Areas of Adamawa State from the Boko Haram insurgents.
Reports from the areas say no sooner had the hunters revealed their
heads in Maiha when the Boko Haram fighters took to their heels.
On Thursday, there was jubilation in Mubi when the hunters stormed the
second largest town in the state and the insurgents scampered in
different directions in  their bid to escape the wrath of the law.
It was gathered that at Maiha, about 80 of the insurgents were killed
while no figures have yet to be made available to our correspondent.
However, five Armoured Vehicles are said to have been recovered at
Mubi following their abandonment by the insurgents.
A top government official at the Government House Yola who preferred
not to be named said all things being equal, the grip by the
insurgents on some local government councils in the state may soon
come to an end.
The official disclosed further that the mop up of areas recovered from
the insurgents would however continue until every Haram members is
flushed out and sanity restored.
One the role of the Army, the official disclosed that they have done
their best including members of the Joint Task force adding that,
"people should not run away from the abode but should fight back and
cooperate with security agencies".
It would be recalled that shortly after taking over of Mubi without
resistance from security agencies, the insurgents embarked on raping
spree including an octogenarian while married women were forced into
marrying sect members.
Adamawa state had lost other local government areas including
Madagali, Michika while several towns and villages were dominated by
the sect members.
The sect members are known to have summarily executed laws that have
terrified people including amputating about ten youths for alleged
theft.
Mubi was renamed by the dreaded Islamic Sect to as Madinatu Islam
meaning "City of Islam".