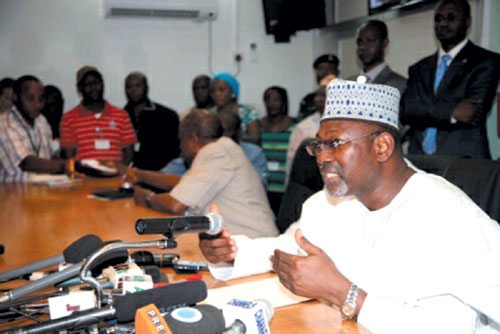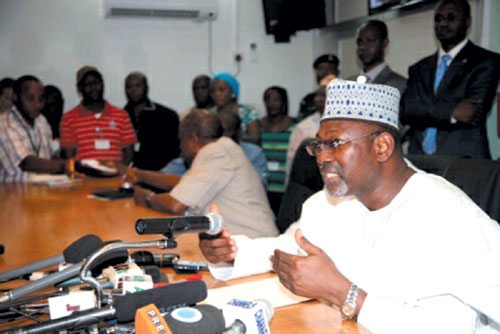 The Independent National Electoral Commission (INEC) will only consider 12 out of 27 local government councils of Borno state during the forthcoming general elections in 2015.
The INEC Resident Electoral Commissioner in Borno State , Professor Tukur Sa'ad said as issuance of the permanent voter's card (pvc) commences on 28th November, 2014, the INEC will consider only 12 local government councils which have relative peace in Borno state.
Professor Sa'ad, who spoke Tuesday during a sensitization visit to the Shehu of Borno's Palace, said the local councils identified for the exercise represents 50% of the total number of voters in the state.
247ureports.com in Maiduguri learnt that the electorate in Borno state will be issued permanent voter's card based on the temporary voter's registration card issued to them in 2010.
Professor Sa'ad further said shortly after distribution of the permanent voter's card by the December 3 deadline, the voter's registration will follow at ward levels for those who have become eligible.
Asked whether, the internally displaced persons (IDPs) would participate during the general elections, Professor Sa'ad said they will also be considered, but INEC is yet to work out the modalities for that.
He also described the card as sensitive, saying that the new permanent voter's card is like ATM card that will allow one to cast his/her vote more than once.