NAIROBI, Oct. 12 (Xinhua) — Anxiety has gripped Kenya after a female passenger from South Sudan died on Saturday night from Ebola-like symptoms after arriving in the country.
Health officials at Kenya's Jomo Kenyatta International Airport (JKIA) told Xinhua on Sunday that the female passenger on board Kenya Airways flight alighted at 6:45 p.m. with high fever and bleeding from the openings of her body.
"We have not established what exactly caused the death but medical officials including director of medical services are carrying out tests to establish the cause," an official who sought anonymity told Xinhua by telephone.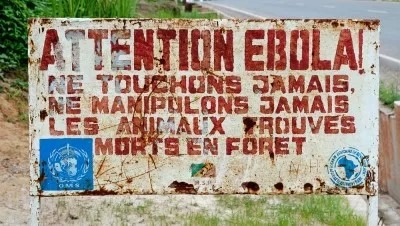 The official said the female passenger who had arrived from Juba was later rushed to the hospital but died in the evening. The health ministry is expected to issue a formal statement concerning the incident later on Sunday to confirm whether the patient had Ebola.
The incident caused panic at the busy airport which was immediately deserted for hours after the death of the passenger. However, the fate of the other passengers on the flight is still unknown.
The World Health Organization has classified Kenya as a "high- risk" country for the spread of the deadly Ebola virus which has claimed over 4,000 lives in African countries since earlier this year.
Kenya is a major transport hub with many flights from West African countries.
The Ministry of Health assured Kenyans that there was no need for panic, as no case of Ebola had been confirmed in the country.
–
Source: http://news.xinhuanet.com/english/africa/2014-10/12/c_133710705.htm