Advertisement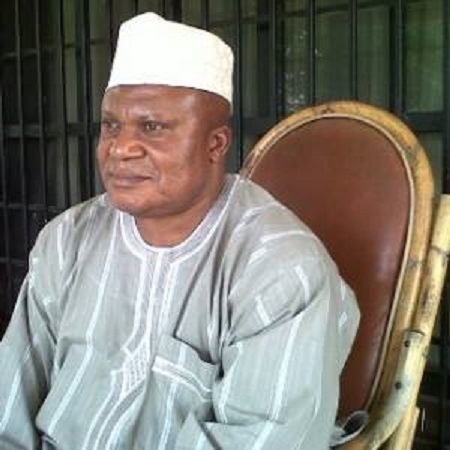 Written by Bala Usman
Former Deputy Governor of Kaduna State, James Bawa Magaji has agreed to contest the 2015 gubernatorial election under the platform of Labour Party (LP).
The party has had discussions with several aspirants in Kaduna state who unanimously agreed that with the plans in PDP and APC for their tickets to be field by people from Northern Kaduna, Magaji should be the flag bearer of Labour Party in the 2015 gubernatorial election.
The emergence of the former Deputy Governor, Magaji as the candidate of LP has change the political permutation in Kaduna since Southern Kaduna is the only zone that always decide who becomes the governor.
Speaking at the occasion, LP National Vice Chairman in charge of North-West zone, Umaru Mohammed said with the block votes of Southern Kaduna, LP is sure of taking over Kaduna in 2015.
"We are determined to produce a governor in Kaduna state and that is why the party searched for a credible candidate in person of James Bawa Magaji. He is going to take LP to victory in 2015. We are sure of that with the support and block votes from Southern Kaduna. Our members of different fate in the Northern part of Kaduna and all electorates that are determined and willing to get a purposeful leadership in Kaduna State  must support our party.
Kaduna State LP Chairman, Barr Bello Magaji said his party will take over Kaduna because there won't be internal democracy in other parties.
"We are worried about the inability of Kaduna State to experience development since the coming of this government. We have a credible candidate the people of Kaduna State can rely on. As it is done all over the world, Labour Party will provide a purposeful leadership with James Bawa Magaji as governor. Don't be deceived, with the candidate we have, we are sure of taking over Kaduna," Magaji said.
State Secretary of LP, Comrade Okekere Solomon said the choice of James Bawa Magaji was an advantage holding to the fact that both the PDP and the APC were poised in fielding their gubernatorial candidates from the Northern part of Kaduna, thereby, blocking the chances of people from the South.
"PDP and APC are moving towards one direction, that is fielding their governorship candidate from Northern part of Kaduna. Since the death of Sir Patrick Ibrahim Yakowa, there is no development in Kaduna State. So, we don't just want the next Kaduna State governor to come from our party, we want fairness and rapid development. If you look at it, since democracy returned in 1999, Southern Kaduna has always been the deciding factor of who becomes the Kaduna State governor. But in spite of this, the mandate they got was just two years and Yakowa died.
"Southern Kaduna has always been producing good leaders and we are happy that the most credible politician in Kaduna state that will carry everyone along is now our gubernatorial candidate comes 2015," Solomon said.
It was gathered that LP has fixed 1 Nov, 2014 for the formal presentation of the flag to Bawa Magaji.