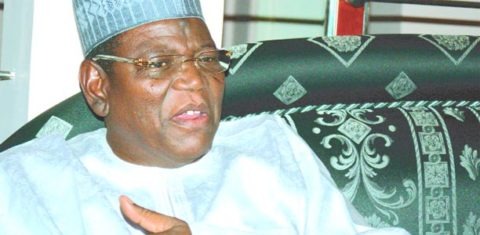 By Umar Faruq Usman, Dutse
The Jigawa state government said it will withdraw its political support to President Jonathan against the 2015 presidential election.
The state deputy governor Alhaji Ahmed Mahamud Gumel in a press briefing in his office today, Monday, September 1, 2014 rejected their support. According to the deputy governor, the Jonathan team within the Peoples Democratic Party [PDP] tricked them into supporting the president's agenda. The deputy governor explained that the decision taken during the last PDP zonal meeting held in Kaduna, that the communiqué was written before the meeting was convened – which is against the PDP manifestos.
He added that they are not in support of President Jonathan's 2015 presidential ambition because in the last presidential campaign, president Jonathan made several promises to Jigawa State government and its people but non of the promises were  fulfilled.
The deputy said the decision to reverse its support was an ethical one. But he emphasized that the Jigawa state government remains loyal to the ruling party PDP – even though they will not support Jonathan for presidential seat in 2015.
He explained that the decision which was taken by some PDP governors during the meeting in Kaduna was not fair to them. The deputy governor challenged the PDP national body who organized the meeting in Kaduna that they did not do justice to northern governor  – because they were not fully informed about the decision.