Advertisement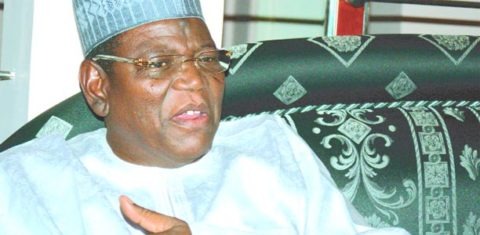 By Ahmad Usman Mahamud Dutse
Information reaching 247ureports.com indicates that the renowned hunter Alhaji Ali Kwara working in collaboration with the Nigerian police in Jigawa state have discovered two vehicles suspected to be stolen by robbers from Niger state. The suspects were nabbed before reaching their final destination outside the country along Kiyawa Maiduguri road in Kiyawa local government area of Jigawa state.
Ali Kwara confirmed the information to 247ureports.com shortly after displaying the vehicle at Jigawa state police command in Dutse. The vehicles included one Mercedes Benz with chassis number HBXAF268206 and Plate Number SUL 500 AA – belonging to Abdulrahaman Tariq.
According to Ali Kwara, he was informed of the suspect's effort to carry the stolen vehicle outside the country for sale. Also, one Toyota Lexus belonging to Skye Bank was found – registration number KSF 279CL with company registration number 47
The commissioner of police, Theophanous, confirmed the report. He said the police has beefed up security in the state to arrest the suspect and urged residents in the area to report any suspicious activity.