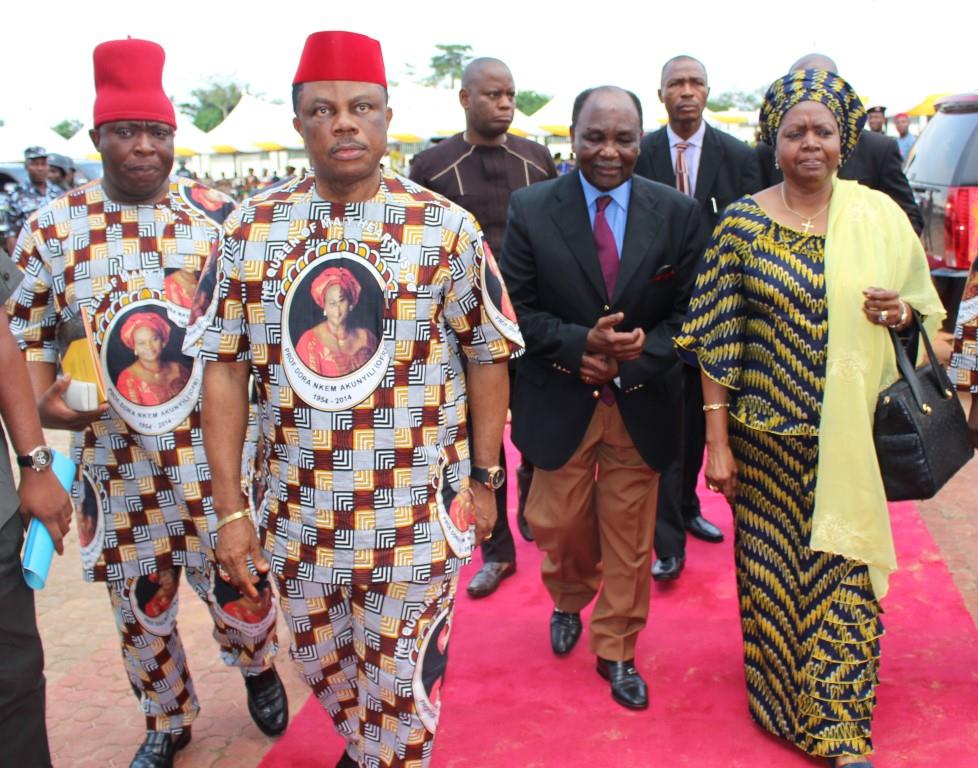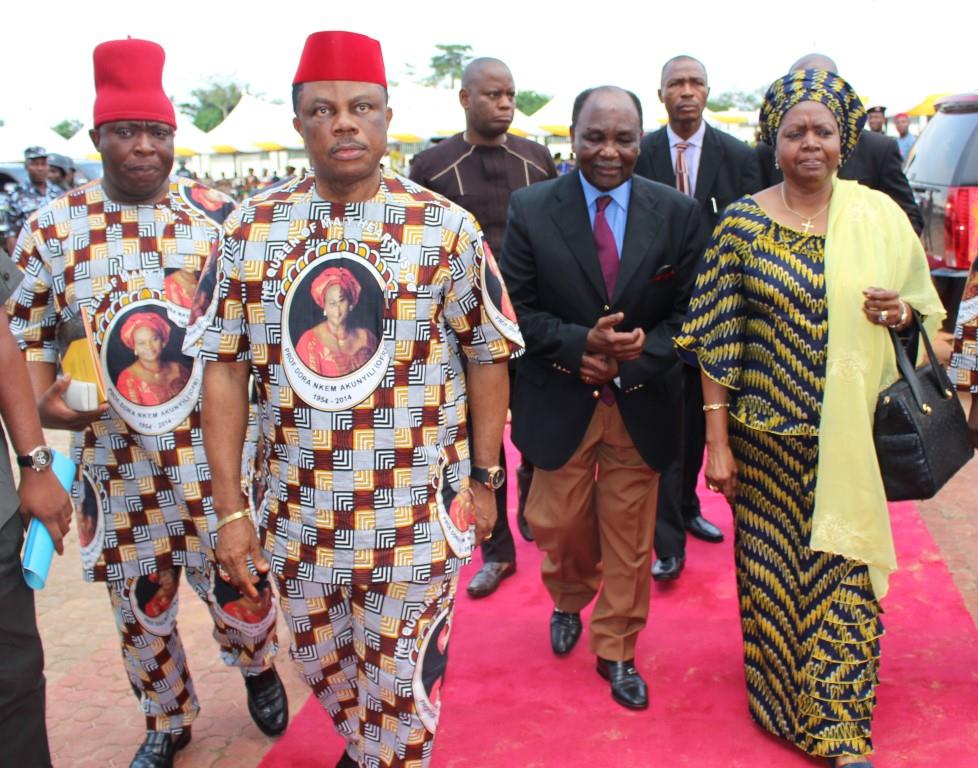 Eulogy delivered By HE. Chief  Willie Obiano, Governor of Anambra State, at the Honours and Tributes Event for Prof. Dora Nkem  Akunyili, on 27 August 2014, at Awka  

We are gathered here in deep mourning but in appreciation of one of our own, who used her God given talent to serve our humanity. We share fully with the Akunyili family, this profound loss.
The passage of Professor Dora Nkem Akunyili is a big loss to Anambra State and to humanity in general. Dora was a meteor; a shooting star whose brilliant sparkles illuminated our universe all through her adult life.
Dora led the life of one who had the premonition that she did not have much time to live. She carried a sense of mission and urgency in her approach to public life, imprinting the quintessential Dora signature on every task she handled. Dora had no second thoughts on putting her life on the line once she had the courage of her own conviction. She was an Amazon; a fearless fighter who braved the traumatizing pain of the illness that claimed her to participate in some sessions of the on-going National Conference in Abuja.
In her lifetime, Dora meant different things to different people. To her family, she was a loving mother and a caring wife, to the Ndi Anambra, she was a proud daughter and a great ambassador, to Nigerians, she was a crusader, an amazon and a super-heroine.
More personally, Dora was to me and my wife, Ebelechukwu, a constant tower of strength. We had a very personal relationship with her, which makes her passing such a huge and deep personal loss for us.
Let me recall as most of you would, that in Dora, we witnessed a complete embodiment of the very essence of Ndi Anambra. She was cerebral, proud, bold and friendly with a heart of gold. These are the qualities that we are advocating for Ndi Anambra. Indeed, I was about to name her the Ambassador plenipotentiary of Anambra State before her passing.
Dora was such an inspiration to many Nigerians that I find it difficult to think of her within the confines of ethnic origin, which is proudly Igbo.  I remember how she sidelined everything else that mattered to her to stand behind Ebele and I during a special ceremony held in my honour in the city of Houston, just before my inauguration. Coming at a time when I had yet to take the oath of office, her presence behind us that evening was a big encouragement to us.
Dora had the gift of Grace. Even in the middle of hopelessness of her medical challenges, Dora radiated hope. I remember our visit to her at the Turkish Hospital in Abuja just before she was flown to India. On sighting my wife and I, she screamed, My Governor! Make sure nothing happens to me." And we assured her that nothing would happen to her. We left the hospital with the belief that she would overcome her ailment, being such a great fighter and an amazon. Alas, that was not to be.
In truth, Dora was a rare gem. Her life of sacrifice as well as unwavering boldness in defense of truth and justice is a towering legacy that Ndi Anambra are fiercely proud of. It was a great privilege and honour to have known and associated with her.
On behalf of my family and the entire people of Anambra State, I extend my deepest condolences to Dr. Chike Akunyili and the children, the good people of Agulu, Nanka and other Nigerians for whom Dora's death has been a deep wound that will take a long time to heal.
Chief Willie Obiano
Governor