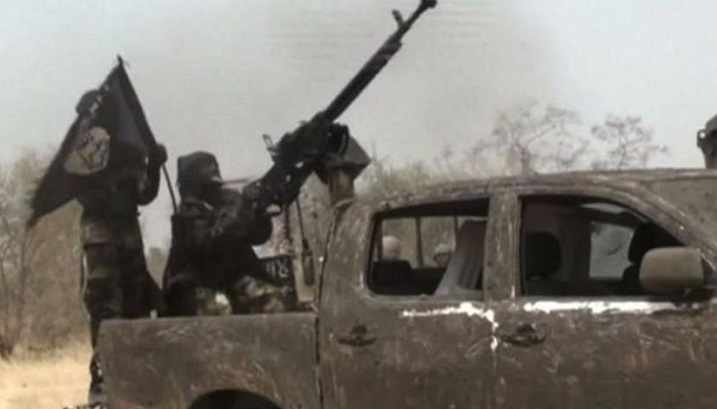 Boko Haram Republic of Gwoza is both a bad idea and a bad omen for Nigeria because the indigenes of Gwoza are not sympathetic to  Boko Haram. Boko Haram Republic flags should be hoisted in territories where majority of the inhabitants are supporters of the insurgents, and definitely, Gwoza is not part of them.

Gwoza is among the communities and local government area in what is politically termed Southern Borno which has a majority Christian population with a minority mix of pagans, animists and Muslims. Such communities include Damboa (where Boko Haram had also taken over) and Chibok (where over 250  Chibok school girls were kidnapped and serially raped to death), Ngala ( where 480 soldiers fled from to Cameroun). Other such towns including Askira, Uba, Biu, Bayo, Shani, Kusar and Kwawu are mainly Christian communities yet they have no signs of development because successive regimes in Maidugeri have victimized them on account of their Christian heritage, dating to between 80-102 years.
Now Boko Haram had left the Muslim dominate areas of Borno and are now hoisting their flags in non-Muslim zones, murdering, raping and butchering people mercilessly in the name of Allah. Gwoza had recently fallen finally into the hands of the insurgents and the murderous terrorists have declared the town an Islamic Caliphate in the most recent video from them.

I have posited in a widely published piece in April 2012 titled Boko Haram Republic of Northern Nigeria; a Good Idea '(parts 1) that "…The Boko Haram Republic should comprise of all the states where the populace through a majority vote have rejected the Federal Republic of Nigeria as presently constituted." and I argued further that".a referendum is necessary in the North so that northerners will either accept or reject an Islamic Republic on their own volition and save us all these killings in the name of religion. Referendum is simply the principle or practice of submitting to popular votes a particular idea, ideal or ideology is it social, political or economic. A "Yes" vote signifies acceptance while a 'No' vote signifies rejection". Had the Federal Government studied all my reports on the need for a Boko Haram Republic, the people of Gwoza would not have been massacred out of their communities, because Mallam Shekau and his band of
murderers would have been busy with how to manage areas of the North that willingly seeded leadership to him through constitutional means while the rest of the north continues with One Nigeria.

Now Boko Haram had chased over 480 Nigerian soldiers into  Cameroun, to avoid being slaughtered like ram, bringing a national embarrassment.  President Jonathan should order full scale invasion of Sambisa, Gwoza, Gambolu, Ngala and all the Christian communities Boko Haram had taken over against their will. He should not hesitate to allow some parts of the north that love and sympathize with the leadership of Boko Haram to have their republic which they are free to name Islamic Republic, Arewa Republic or Sharia Republic. Boko Haram is entitled to a territory as long as the natives of that land willingly accept their ideology.