Information at ICON Weekly's disposals revealed that the executive governor of Kwara State, Alhaji Abdulfatah Ahmed and political brother, Senator Dr. Abubakar Bukola Saraki are presently running from pillar to post to save their head over an alleged N2 billion (Two billion naira) money laundering scam.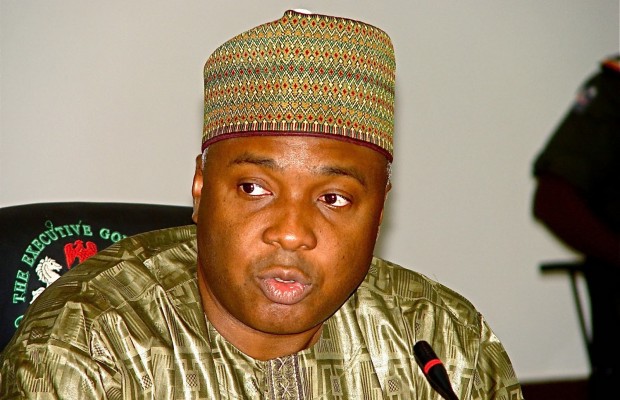 We gathered that the duo perpetuated the fraud via allegedly using multiple companies and aides. This is really dirty!
Meanwhile, Dr. Bukola Saraki in February this year filed a motion for an order of perpetual injunction restraining the Inspector General of Police and the Head, Special Fraud Unit of the Nigeria Police from prosecuting him over these allegations of Fraud. Running for cover?
Sources disclosed that Joy Petroleum Limited had, in a petition to the Inspector General of Police, dated September 11, 2011, alleged that illegal withdrawals were made from its accounts domiciled at the then Intercontinental Bank Plc. Armed with this petition, the police detective swung into action, and through a forensic scrutiny of the documents, it established that Joy Petroleum was the parent company of four other companies namely, Skyview Properties Limited, Limkers Limited, Dicetrade Limited and Carlisle Properties & investment Limited. Interestingly, the police also discovered that while it was indicated in the bank documents that Dr. Bukola Saraki was the prime promoter of all the companies including Joy Petroleum Ltd, he however denied being the owner of and prime promoter of the companies except Joy Petroleum Limited which he claimed belonged to his former personal Assistant, Late Matthew Obahor, who was then the Managing Director of the company. It was the same Matthew Obahor also administered the four other companies on behalf of Senator Saraki when he was elected Governor of Kwara State in 2003.
Police investigations revealed that these companies were indebted to intercontinental Bank to the tune of about N11 billion; to find its way out of these debted, Senator Saraki was alleged to have entered into a debt negotiation with the then Central Bank of Nigeria (CBN)-appointed management of the Bank, led by Lai Mamoud Alabi, after which he paid the sum of N4.7 billion with loans he allegedly obtained from two other banks.
–
Source: http://www.iconweekly.com/kwara-gov-abdulfatah-ahmed-bukola-saraki-in-n2bn-money-laundering-scandal/