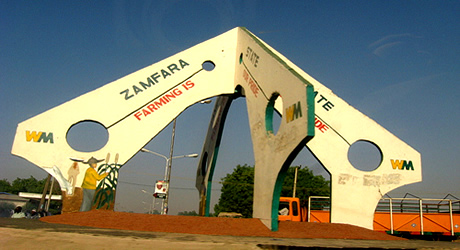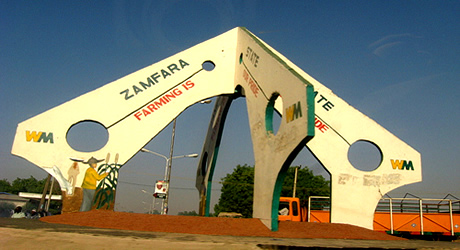 The Zamfara state House of Assembly yesterday was shattered by a brawl
between the majority members of the ruling All Progressive Congress
(APC) and minority members of the PDP that led to the break of the
mace.

The unruly physical combat has erupted following checking by a
Minority Leader, Alhaji Ibrahim Dole who stood by the proceedings from
the last sitting must be read before yesterday's could be commenced.

The move was turned down by the members of the APC to have facilitated
the reading of the old proceeding instead, the situation that
virtually provoked the eight minority PDP members who without
hesitation rushed to the mace stand to seize and broke it into pieces.

The action did not go down well with the members from the majority, a
development which led to an engagement into an open physical combat
that caused various degrees of injuries on the members across the
house.

The minority members however forced their way to escape into an
uncompleted building led by the Minority Leader, Alhaji Ibrahim Dole
to addressed newsmen on their stand, lamenting that members of the
majority were even passing motions and taking financial decisions that
run into billions of naira outside chambers without their consent.

Dole further cried that, the members of the majority sometimes on 23
of june sent text messages inviting members of the house for sitting
pertaining rule out on financial decisions, which was deliberately
dispersed after it was full house.

"All the eight of US left the house, but only to discovered that they
sat outside the chamber to have signed all their members present,
including the majority leader who was away in Saudi Arabia and
consented on the state governor's earlier request for approval to sell
off the state's own shares worth N24 billion at the Niger Delta Power
Holding Company (NDPHC)", stressed minority leader.

He further lamented that the yesterday's sitting was also organised to
bend the provisions of constitution into giving chance to the state
governor to engage into drawing of another two separate loans worth
three billion naira from the Central Bank of Nigeria.

While accosted on the controversy, the Majority Leader, who presided
over the controversial sitting, Alhaji Salisu Tsafe, has maintained
that, "we are studying the situation after which we will respond
accordingly".