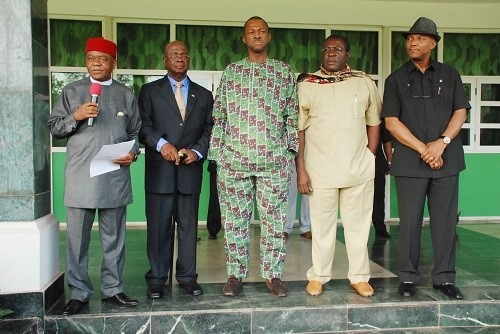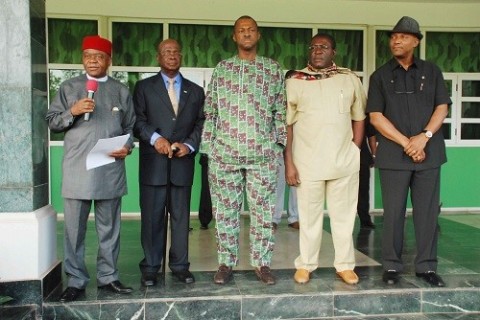 OHANEZE Ndigbo Youth Council [OYC] has lashed at the Arewa Youth Consultative Forum [AYCF] over the latter's attack on South East Governors on the arrest last Sunday of 486 suspected insurgents in Abia section of the Enugu-Port Harcourt express road by soldiers.
AYCF was reported to have warned South East governors to stop the arrest of Northerners in their area, saying that the people arrested were not Boko Haram insurgents.
Reacting to the position of AYCF, Ohaneze Youth Council warned their Arewa Youths counterpart to "stop politicizing the security problem in the country", and reminded AYCF that the 486 suspects were arrested by the nation's security operatives not South East governors.
OYC in a statement by its National President, Mazi Okechukwu Isiguzoro also commended the South East "for their collective stand against terrorism and support for Mr. President to tackle this menace".
Calling on the people of South East "to be vigilant in the face of the attempt by terrorists to infiltrate our zone and rob us of our freedom", OYC however warned that "we shall not tolerate any security breach in any part of Igbo land".
In his reaction to AYCF's position, Isiguzoro asked, "did they [AYCF] expect the governors who are Chief Security Officers of their states to clap for the suspected terrorists", saying that "nobody in his right frame of mind would descent to the level AYCF did".
"In this era of security breach in some parts of the country, is it not uncommon for such number of persons to be transiting to another part of the country in a large convoy and in odd hours with no proper explanation of their mission and motives.
"The suspects were arrested by Nigerian security agents and not South East Governors. Those found innocent would be set free but those that have questions to answer would face the law.
"We cannot continue to play ostrich while the lives of innocent Nigerians are under threat. The Governors of the South East have the constitutional right to secure their place. We therefore condemn in unmistakable terms the inflammatory remark by the Arewa Youth Consultative Forum. This is a time for caution in our thought and actions", OYC said.