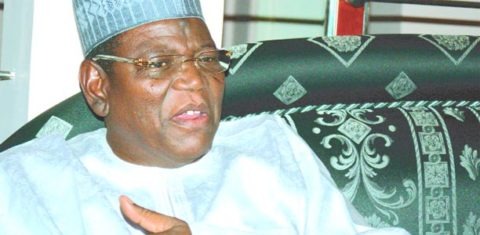 By Ahmed Mahamud Usman, Dutse
As governor Lamido of Jigawa state returned from an abroad trip, 247ureports.com learnt officials
of the party who are divided over Lamido's presidential ambition and Jonathan's second term ambition
led to the physical exchange of blows between the vice chairman of the
party and the secretary to the party – ending the two individuals in police net –
resulting in people running away from the party secretariat
The chairman of the party testified that there was misunderstanding between the two principal officers but every thing has calm down. He explained that the issue was a political – adding that there
was a communication gap between the two
Another source told 247ureports.com that the chairman was economical with the truth. He added that the fight was caused partly by the total failure of Jigawa state government were
local government grant is held by the present administration – causing for the money to not
reach the local government chairmen directly and liabilities, as a result,
were not settled – this is as officials of the state government continue syphoning state funds for
political activities in the state.
Investigations reveal that the two local government officials whom were recently dropped by the present
administration have indicated their interest to
join the former governor Alhaji Ibrahim saminu turaki to support
president Jonathan candidacy against Lamido's presidential run.
They realized that Lamido will soon become irrelevant to Jigawa
politics – that is – if Jonathan appoints a care taker committee that will take
over the party affairs in the state.
According to the source, the defected outgoing chairmen include the
former chairman of babura local government Alhaji Aminu and
Alhaji bako maryawa of Roni local government. The source
explained that governor Lamido had pledged to destroy
the political careers of the defecting chairmen by directing people in their area to take them
to court over debts incurred during their period as chairmen of their council
The source said that it was Lamido who refused/failed to pay the said monies – since he got
information that the two out going chairmen had joined saminu turaki
political train and had even met with governor turaki in Abuja.
When contacted, Alhaji sale yahaya taki said it
was true that bako amaryawa of roni local governmebt and Aminu infor
were seen visibly having meeting with the former governor of
Jigawa state.