Advertisement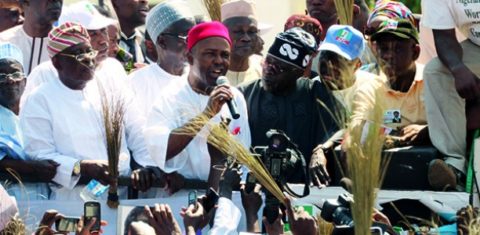 Unknown persons in the early hours of Wednesday, 9 April, 2014, set fire on the Secretariat of the All Progressives Congress (APC) in the town of Bauchi.
The secretariat, situated along Gombe road eyewitnesses told 247ureports.com, that was set ablaze at about 2:00 am as the party prepared to commence ward congresses across the state in the morning.
Advertisement
However, in spite of the fire incident, officials of the party went ahead to conduct the ward congresses across the state.
Our correspondent was at Darazo town about 2:00 pm and noticed that the ward congress went on without hitches, as APC members there conducted themselves in an orderly manner to vote their ward executives.
Mohammed Haruna, DSP, the police public relations officer of the Bauchi State Police Command, confirmed the destruction of the APC secretariat.