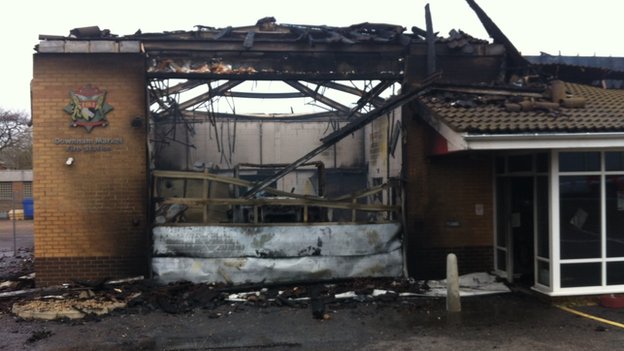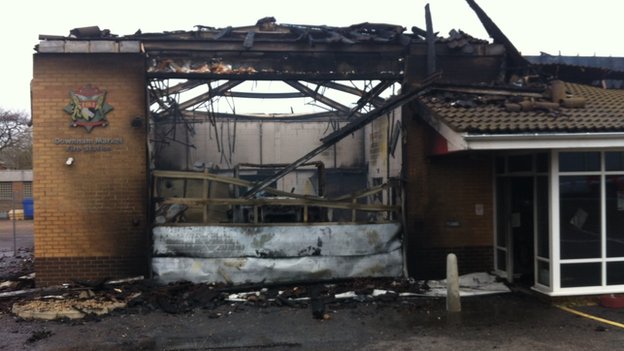 Pandemonium engulfed residents of No 132 Nike-Road, Abakpa, Enugu as five shops were gutted by fire at about 3.25am Sunday.

Although, the cause of the fire incident is yet-to-be ascertained as at the time of filing this report, residents and eyewitnesses say properties worth over six million naira was destroyed.

A victim of the incident, Mr. Celestine Ezeme, a Refrigerator Technician who fought hard to control tears from running down his chick said, "I got a phone call from my shop neighbor at about 5.12am.

"By the time I got here, fire has razed everything in my shop including that of my neighbors. You can see over fifteen refrigerators and televisions that were brought to me for repairs that were burnt.

" What will I tell the owners now? My neighbors deal on groceries and apparels. Though the goods affected by this incident is theirs, the situation is different from mine.

"I will have to bear the brunt of paying for people's properties entrusted under my care for repairs.

The victims who could not authoritatively say the cause of the fire incident, however  alluded to surge in power supply at the wee hours of yesterday morning as likely cause of the incident.

When contacted on the phone, the Spokesman of Enugu State Police Command, Mr. Ebere Amaraizu,DSP, poisted that he is yet to be briefed about the incident while promising to swing into action to establish link with the division were the incident occurred to ascertain the cause of the fire outbreak.