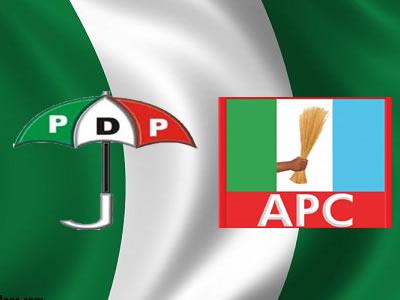 …donates 300 KVA transformers Ebonyi people

THE House member representing Ezza South/ Ikwo federal constituency at
the National Assembly, Hon. Tobias Okwuru last Tuesday pulled over
5000 members of the All Progressive Congress, APC to the fold of the
Peoples Democratic Party, PDP in the state.
The event which took place at Ekeugwu in Inyaba North Development
Centre of Ishielu local government area of the state saw the
honourable member issuing PDP membership cards to APC members who
decamped to PDP.
Okwuru who stressed that the ruling party's umbrella was wider enough
to accommodate every Ebonyian irrespective of class and interest
assured the new members of the support of Governor Martin Elechi
towards the provision of democracy to the people of the state.
One of the decampees, Mrs. Esther Elom thanked Hon. Okwuru for the
warm reception organized for them adding that they would remain in PDP
and would not be deceived by those she described as agents of
political harlotry.
Highlights of the occasion witness the donation of 3 Units of KVA
transformation to Inyaba North, Inyaba Development Centre and Ezza
Umuhali people by Hon. Tobias Okwuru
He urged the recipients to make judicious use of the transformers as
such gestures was in consonance with the Governor Martin Elechi's
developmental programmes for the people of the state.
He urged them to support Elechi's future political ambition adding
that the Governor Elechi's contributions to the well being of
Ebonyians cannot be equalled.
The Coordinator of Inyaba North Development Centre thanked him for the
gesture.