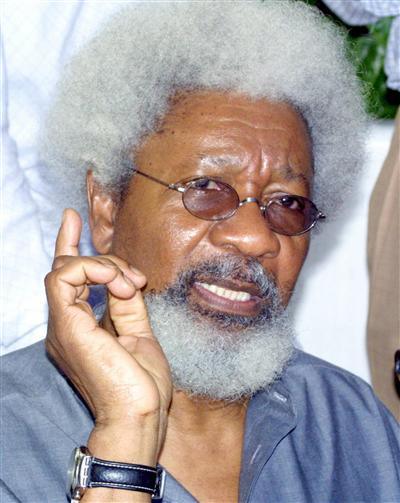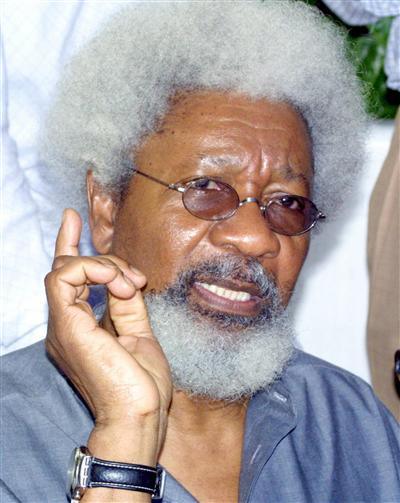 Last week, AIT and NTA were awash with the Nigeria Centenary Awards, especially on Thursday, when over 25 leaders from around the world  graced Abuja penultimate Thursday. The awards categories included contributors to the making of Nigeria, heroes of the struggle for Nigeria's independence/pioneer political leaders, pioneers in professional callings/careers, promoters of democratic transition in Nigeria, internationally acclaimed artists, literary icons, journalists,
Whether or not you believe we should celebrate the centenary of the Amalgamation of the Northern and Southern Protectorate that resulted in the enterprise called Nigeria, you cannot help but be amazed by the Centenary Celebration Jamboree with all the lights, electrifying acrobatics, dancers and musicians – both old and new. Just to hear Sir. (Prof.
) Victor Uwaifo perform his signature tune again "Guitar boy", was nostalgic for many of us. The  ostentatious display caught the eyes of many people and the minds of many frugal analysts.
The protagonists and antagonists alike have their view of the event. However, the common denominator in most of the events was "money." It costs a lot of money to put together the events. In this country where it is usually difficult to put a handle on the  exact expenditure of government, we can all make an educated guess and know it is in billions of Naira. Yes, the events were planned months ahead, but the other question was whether in light of recent killings in Yobe-Adamawa-Borno states, the events could have been cancelled or kept very low key. Another point worth considering is whether the funds could have been diverted to meet security challenges.
As though Boko Haram members were reading my mind, even before the thought entered my mind, they immediately unleashed mayhem in Adamawa State, to buttress the point about our porous security situation. Yes, they dare not come to Abuja that day because of the beefed up security, but they also had an advantage as ore security personnel were deployed to Abuja, arguably leaving a security vacuum in the North East.
As with a drunkard or glutton that has had his fill, when they hangover or food has been excreted, we still must deal with the reality of the situation on ground.
Part of the Centenary celebration was to give awards to some notable Nigerians who are still alive and others post-humus. Three posthumous awards went to Late. Chief Moshood Kashimawo Olawale Abiola, Chief Abdul-Ganiyu "Gani" Oyesola Fawehinmi (SAN) and Fela Ransome Kuti. Interestingly, all three families declined the awards for apparently cogent reasons. The rejections were apolitical, notwithstanding the fact that they are originally from All Progressives Congress (APC) controlled states, except for Gani who is from Ondo where the Iroko of Labour Party holds sway. "According to the Fawehinmi family, they can't accept the award because former president, General Ibrahim Babangida who tortured and dealt with their father while alive is part of the people on the list to be honoured. They also felt their father wouldn't have been a part of it because of the recent $20 billion missing in NNPC and would have gone to court by now. The recent killing of 43 students in FGC, Yobe State was also part of the reasons listed."
Another controversial award recipient was late Gen. Sani Abacha that was responsible for Ken Saro Wiwa's death. Truthfully, it is difficult to comprehend which category IBB and Abacha fit in.
Also, Fela's family through his son Femi said "the family would not honour the awards unless the government first of all apologies for the murder of their grandmother and the burning down of their father's house Kalakuta Republic"
Of course, known not to pass anything that will give them political mileage, APC and former President Atiku immediately condemned the celebration. One will not ignore the fact that another awardee rejecter, who is still alive, Prof. Wole Soyinka, has been known to schmooze with APC governors, especially Rotimi Amaechi of Rivers State.
On the rejection of awards, it is not the first time the Nigerian government has had its awards thrown back in its face. The Late Prof. Chinua Achebe did it twice. So, it is not new. The only dimension to this rejection is that it was from the family of the deceased awardees. Alright, so Chief Barr. Gani Fawehinmi rejected one of the highest national honours that can be bestowed on a citizen by the Nigerian government — Order of the Federal Republic (OFR) in 2008, prior to his death. Based on that spirit, his son Mohammed Fawehinmi sent a rejection letter to President Goodluck Jonathan, through the Secretary to the Government of the Federation, Senator Anyim Pius Anyim. Part of the letter stated, "Our late father was empathetic to the sufferings of our people, particularly students. In the last 72 hours, 43 innocent students were mowed down by the blood- thirsty Boko Haram terrorists in Yobe State, while 20 other girls were similarly abducted by this same band of terrorists. These girls are still in captivity while their fate is unknown. If our late father were to be alive, would he be wining and dining with all the glitterati at a Centenary celebration under these circumstances? Certainly no. In the past few weeks, the polity has been assaulted with putrid odour of corruption with the alleged $20 billion missing in NNPC, a development that became the Achilles heel of Mallam Sanusi Lamido Sanusi, the suspended Governor of Central Bank. As an anti-corruption activist, if he were to be alive, our late father would have confronted the issue head-long and possibly gone to court. With the issue still raging, would our late father have accepted this award at this critical moment? Certainly no. Our late father was unrepentantly for the unity of Nigeria. However, with the level of profligacy in some of the events celebrating Nigeria's Centenary, our late father would have preferred these multi-million Naira expenditures channeled to our decrepit Teaching hospitals, than unproductive razzmatazz that do not improve the socio-economic wellbeing of our people."
The roll call of awardees included: Sir Samuel Manuwa, Professor John Edozien, Dr Moses Majekodunmi, Professor Olikoye Ransome-Kuti, Professor Oladipo Akinkugbe, Professor Latunde Odeku, Professor Nelson Oyesiku, Dr. Funmi Olopade, Professor Oyin Olurin, Professor Orishejolomi­ Thomas, Professor Bello Osagie, Dr Beko Ransome-Kuti, Professor Ade Elebute, Dr Akinola Maja, Professor Femi Williams, Professor Ambrose Alli, Dr Dalhatu Tafida, Professor Ishaya Audu, Professor Oladele Ajose, Professor Tola Adebonojo, Queen Elizabeth II, Sir Fredrick Lugard, Dame Flora Louise Shaw, Ex-Military Heads of State and Civilian Presidents, Chief M.K.O. Abiola, Prof. Wole Soyinka, late Prof. Chinua Achebe, Chief Gani Fawehinmi, SAN, Chief Odimegwu Ojukwu, Nwankwo Kanu, Alhaji Aliko Mohammed Dangote, Chief Mike Adenuga, Honourable Justice Maryam Aloma Mukhtar, GCON, Sir Abubakar Sadiq III, and Pastor Enoch Adejare Adeboye of RCCG..
We should be aware of "owanbe" celebrations when our house is on fire. Also, the President should be wary of those who will sacrifice his well-executed transformation Agenda on the altar of  greed and sycophancy. A tainted record is difficult to wipe clean.
–
*Akpodiete is an author, Computer Scientist, Educator, Consultant, lawyer, Political Analyst & Social commentator. He has a Doctorate degree in Jurisprudence from the US. He has lectured Law, Ethics and Security & Intelligence Studies at the University level here in Nigeria and US. He also writes for a state daily newspaper & national monthly journal. He currently divides his time between Nigeria and USA where he runs an international capacity building firm. Contact him on 08138391661 or Profatawa@gmail.com,