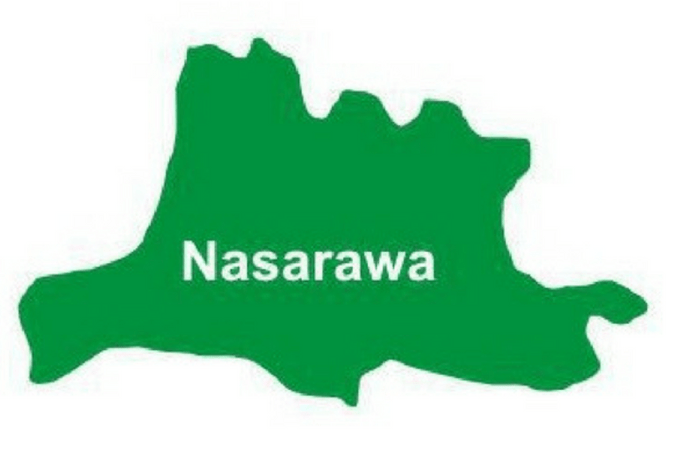 Advertisement
Rabiu Omaku
The outgoing State Chairman of the Nasarawa State Independent National Electoral Commission has said the Commission needed money to the tune of N1bn for the conduct of the forthcoming Local Council election in the State.
The outgoing Chairman said the electoral umpire is set to conduct Council election in February 2021.Ambassador.Henry Omaku hinted this when members House committee on NASIEC paid him a courtesy call at democracy house.
Ambassador Omaku appreciate the committee for the visit,saying there is no going back on February 2021 Council election in Nasarawa,revealing that the Commission would release time table next week.
Ahead of Council election in the State, The commission, said it would release the election time table first week of September, 2020.
This was the outcome of the Nasarawa State House of Assembly Committee on NASIEC visit to the commission in Lafia to Democracy House.
Hon Mohammed Okpoku (APC-Udege/Loko) Chairman, House Committee on NASIEC,who led members of the committee on a courtesy visit to Democracy House explained that the committee were at the commission to know its readiness and preparedness ahead of the February, 2021 Local Government election in the state.
He assured the people of the State of the Assembly's readiness to give the commission the necessary support to conduct free, fair and credible election in the state.
" Our visit is to interact with you and to know the level of your preparedness and readiness ahead of the 2021 Local Government election in the state.
" He said the committee is ready to support the commission to succeed and to conduct free, fair and credible Local Government election in the state come February,2021, " he said.
He said that it would collaborate with the state Government in order to ensure the success of the election.
Besides, Okpoku congratulated the outgoing commission's Chairman for his nomination by President Muhammadu Buhari as Ambassador designate.
In same vain,The State Governor has sworn-in Chairman of the Commission,Barrister Ayuba Wandai.
The State Deputy Governor,Dr.Emmanuel Akabe urged the Chairman of the Nasarawa State Independent Electoral Commission.
Also a member of the Commission,Ishaq Baba Ahmed was alongside sworn-in by the State Deputy Governor.
The Deputy Governor averred the appointment of ththate outgoing Chairman,Hon.Henry Omaku over his elevation as an Ambassador designate.
Dr.Akabe urged the Chairman to ensure the conduct of free,fair election,He said the State Government would not interfare in the running of activities of the commission.
The Chairman,Ayuba Wandai in a vote of thanks appreciate the State Government for recognising him worthy of appointment.
Wandai in an interview shortly after his inauguration said he would discharge his duty as the Chairman of the State electoral umpire according to the set down standard.