Loading ...
In what a appears a game of bloody musical chairs following the conclusion of the presidential elections in Nigeria, the tension and anxiety have continued to hang over the Nation owing to the declaration of the incumbent president, General Mohammadu Buhari as the winner of the presidential elections held February 23, 2019.  This is as Alhaji Abubakar Atiku rejected the results announced by the Independent National Electoral Commission [INEC] and has threatened legal action.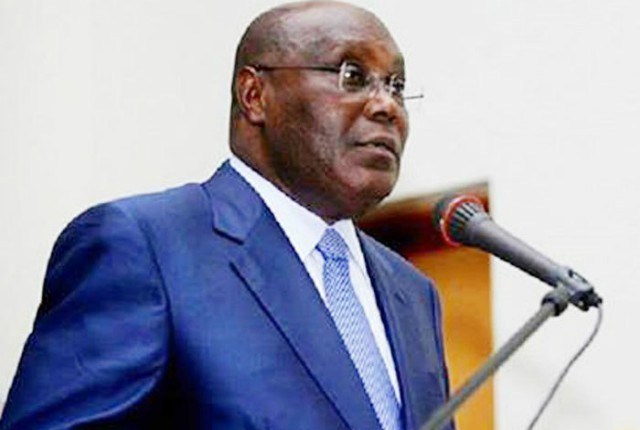 Atiku has claimed to have been rigged out of his mandate. In his public address, he referred to the announced results as manufactured by the ruling party. According to Atiku, he won the election – and that the INEC is aware he won and has the authentic results indicating he won.
Information available to 247ureports.com indicates that the former vice president, Abubakar Atiku have concluded plans to seek legal redress – and that the effort for peaceful resolution being mounted by the Abulsalami group will be unable to stop the legal action.
In talking to a ranking member of the team, it was revealed that the Atiku team had not given conditions to the Abdulsalami peace committee as published by the Vanguard Newspapers – who had stated that the PDP presidential candidate had listed six items he wanted the President-Elect to accent to as conditions upon which the legal action would be halted. The source called it fake news. "No such thing".
But the source pointedly explained that it would amount to the death of PDP if the Atiku team fail to back their rhetoric with a solid legal battle.
"The election was clearly rigged. It was not free and fair and credible. The whole country witnessed it".   He claimed Atiku had ample evidence to mount a winnable battle at the election tribunal. "Buhari people know this. They don't want us to present our evidence in open court".
Atiku group will consider dropping its legal battle on one condition says the member of the team. If the Buhari administration sign on to restructuring the country, "we will consider dropping our case. Atiku campaigned on restructuring and majority of Nigerians voted for him for that sole reason."
Beyond restructuring the country, there is nothing to talk about. The ruling party committed broad day robbery. They robbed Nigerians of their votes. The source explained.