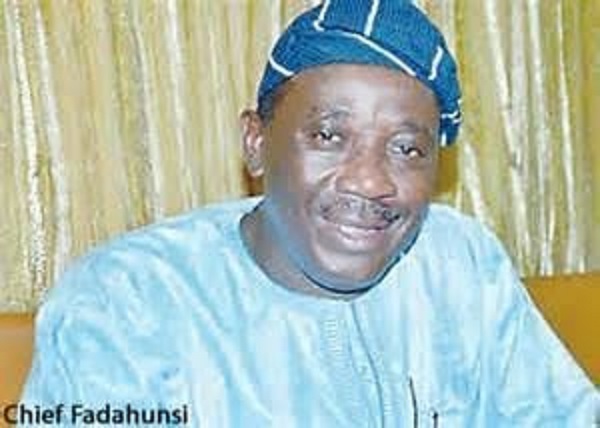 It is common knowledge that land constitutes a valuable commodity in Abuja, the Federal Capital Territory (FCT) of Nigeria. It is seen as money-spinner for realty developers while businessmen, politicians and money bags see it as lucrative investment commodity. The rich and wealthy amass it for opulence and display. Whatever the case, every one hustles for land in Abuja. As a result, legitimate and illegitimate deals thrive in the Nation's Capital.
As in any other State of the Country, land in the FCT is under the regime of the Land Use Act. It is also regulated by the Federal Capital Territory Act… Other laws regulating land in Abuja include the Nigerian Urban and Regional Planning Act and Abuja Environmental Protection Board Act. Various Agencies/Parastatals and Departments of the Federal Capital Development Authority (FCDA), as created or provided under the extant laws, are saddled with various responsibility in FCT land use and administration.
The foregoing however have not ensured or enhanced probity and transparency in land transactions in the FCT. Desperate persons run foul of the law, cut corners and sometimes directly contravene the law in order to acquire land in Abuja. Cases of illegitimate land acquisition are rife in Abuja as land grabbers are on the prowl.
Through statutory intervention, some lands in Abuja were declared and marked as Green Areas in the Abuja Master Plan for environmental, recreational and social purposes. These are allocated to eligible allotees under long term lease to develop same as what are commonly called PARKS AND GARDENS. To this effect, there is a Park and Recreation Department of the FCDA saddled with the responsibility for same. In recent time however, these green areas, even while the official and original allocation tenure still subsists, have become easy targets of many Abuja land grabbers. Probably because of the open spaces provided in these green areas under the enabling or establishing laws.
Such case is a popular green area/garden lying situate in Wuse Zone 3, Abuja, adjoining the residence of an Abuja Ilase-Ijesha born politician and retired Assistant Comptroller General of Nigeria Customs Service, Chief Adenigba Francis Fadahunsi. Chief Fadahunsi, who contested the Osun-East senatorial seat in 2015 election on the platform of the Peoples Democratic Party (PDP) but failed, has continued to grab portions of the adjoining garden, duely allocated to another person. He has employed all dubious means and high-handedness possible to ensure he corruptly converts large portions of the green area to his personal and illegal use. Very disturbing is the fact that the relevant agencies or departments of  Government (FCDA), that should check his illegal and unapproved developments have either refused, failed or neglected to perform their duties or have corruptly connived with him in this illegality. Chief Fadahunsi recklessly uses law enforcement agencies like the Nigeria Police to secure and protect his illegality. He also uses them and other red-eyed thugs to harass, intimidate, molest and threaten anyone who dares question his actions. Even innocent neighbors and residents have fallen victims of these men's violence, aggression and oppression.
Another worrisome angle to Chief Fadahunsi's activities, considering the amount of money he squanders in all that, is the source of these funds he throws around. This is a man who barely retired as a Nigerian Customs Officer a few years ago. Where, when and how could he have amassed such wealth he recklessly employs in his desperation to grab lands. As concerned citizens, we dutifully urge the Economic and Financial Crimes Commission (EFCC), the Independent Corrupt Practices Commission (ICPC) and other relevant agencies to investigate this recently retired public servant turned politician.
The matter, regarding his illegal land grab, is now pending before an FCT High Court in Abuja. On being served with the court papers, Chief Fadahunsi hurriedly brought several bulldozers and other construction equipments to develop the portion he is grabbing in order to claim complete possession and occupation of the trespassed area. This resulted in a Court Order mandating the relevant parties, including Chief Fadahunsi, to stay action on the portions in trespass. However, in continuous show of his desperation to grab land at all costs illegally, Chief Fadahunsi disobeyed the Court Order dated 17th March, 2016 and defiled the authority of the High Court of the FCT, by continuously working on the said portion of the garden.
Consequently, Chief Ade Francis Fadahunsi now faces a serious Contempt proceedings in the Court against him in respect of his willful, reckless and stubborn disobedience, disregard and disrespect of the Court and Rule of Law. It is no surprise that the man continues to work on the said portion even at the time of this report. A clear show of his lawlessness and disdain for law and order. He faces some time in prison when convicted as action on his committal to prison is pending before the FCT High Court.
127 total views, no views today