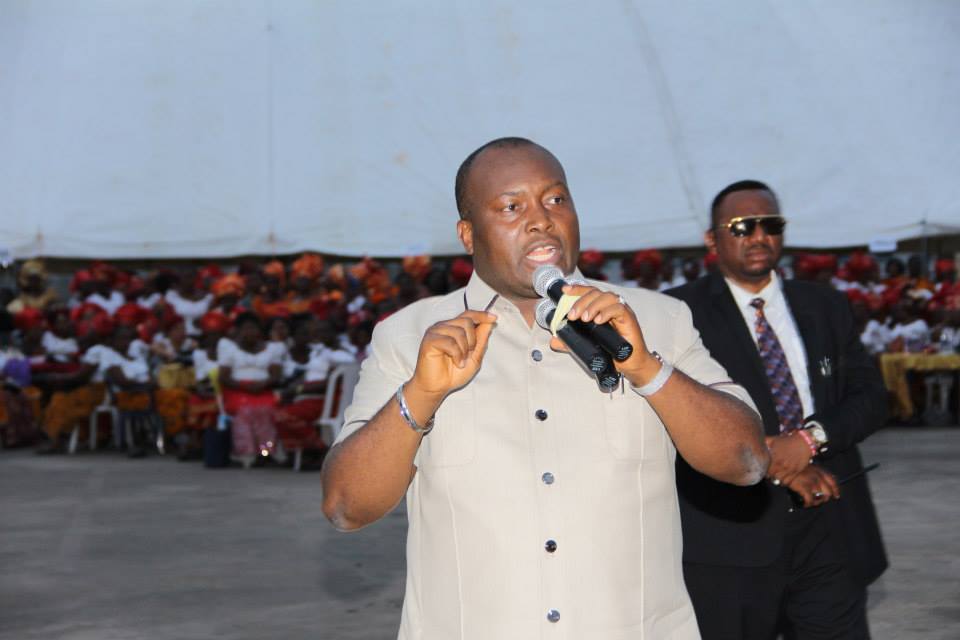 By Joe Chukindi, Awka
Chief Ifeanyi Ubah, Chairman of capital oil and gas has called on governors of the South East geopolitical zone to do more in the bid to providing solution to the problem of road infrastructure in the region.
Ubah made the call in a chat with newsmen in his Nnewi home on Thursday.
Isaac Boro Fought With Nigeria Against Biafra. Was He a Legend or A Betrayal To The People Of Niger Delta
Betrayal (69%, 414 Votes)
Legend (31%, 183 Votes)
Total Voters: 597
Loading ...
He said it was unfortunate that the zone had one of the worst network of both state and federal in the country in spite of high commercial activities on the area.
The oil magnate said though the Federal Government were directly responsible for the federal roads, the state governors needed to show more concern and make effort to attract the development it required.
"The state of the roads here is pathetic, but I must say that the governors of South East need to be more sincere to themselves and the people.
" They must be sincere, the issue of corruption is worrisome, some of them are building mansions for themselves rather than work for the people.
"I feel like bleeding because the plights of the masses have never been their worries and we may not achieve much if we don't have governors that have the people at heart," he said.
Ubah noted that the NNPC Depot in Enugu which had been down since 2006 was negatively affecting the price and availability of petroleum products in the South East and called for urgent revitalisation of the facility.
He said he had intervened by building the only privately owned tank farm in the zone but regretted that it had not solved the problem of scarcity.
He lauded the Federal Government for its efforts to repair the depot in Enugu and called for patience expressing hope that it would come up before the end of the second quarter.
Ubah who also owned the FC Ifeanyi Ubah, an Nnewi based football clubside said he would continue to partner the government of Anambra in the area of sports, women and youth empowerment.
He said his international stadium project under construction was estimated to gulp about 300 million dollars and targeted at generating about 5000 direct and indirect jobs to the citizens of the state.
He said the stadium which would be the first of its kind in Nigeria would consist of games village, youth and women development centre,  Football Academy, 5-Star Hotel, 200 capacity residential apartment.
33 total views, 1 views today