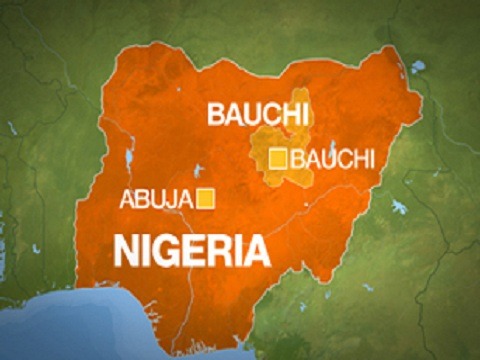 Bauchi State chapter of the ruling party, All Progressives Congress, APC is fast losing its creditability and recording systematic defection for what majority of the electorates attributed to inept and greedy administrative style of the state governor, Muhammed Abubakar whom they honored with the title of Cinye Duka.
Isaac Boro Fought With Nigeria Against Biafra. Was He a Legend or A Betrayal To The People Of Niger Delta
Betrayal (69%, 414 Votes)
Legend (31%, 183 Votes)
Total Voters: 597
Loading ...
A general opinion sampling conducted by 247ureports.com shows that if not for the respect and credibility of President Muhammadu Buhari, Honorable Yakubu Dogara, Barrister Ibrahim Zailani, Maitama Tuga, APC in Bauchi state could have been history going by the antecedents of the governor and the situation he created on the ground to deny every other person comfort while he swims in state resources.
A founding member of the mega-merger and a 2015 gubernatorial aspirant who craved for anonymity described the Muhammed Abubakar led administration in the state a complete disaster and an insult to democracy that should be resisted through constitutional means.
"Muhammed Abubakar was a mere political jobber who was brought to APC fold by Turakin Adamawa and funded by Yuguda for the gubernatorial race. Through fraud, he was declared the APC flag-bearer for the 2015 gubernatorial race. We tolerated him and gave him nuisance value but I think, we should now start to resist his style of governance.
"We challenge him to name the contractors handling the two Bauchi township roads. We suspect foul play in the contract award. We know who are the contractors and his connection with them. He accused Yuguda of stealing and corruption while in his own style, it is family, friends and Ebiras that are milking the state dry. We want a breakdown of how our state resources are spent. There is more to say than said", he said
According the chieftain, APC may not have the opportunity to be in government in 2019 if the excesses and arrogance of Muhammed Abubakar are not checked, "the man feels he is the first and the only person most qualified to be a governor forgetting that he is a fraud. We are putting things on the ground to rescue our party or we join other parties to safety. Let him honorably pack out to his charge and bail profession and allow politics to politicians", he added
32 total views, 1 views today