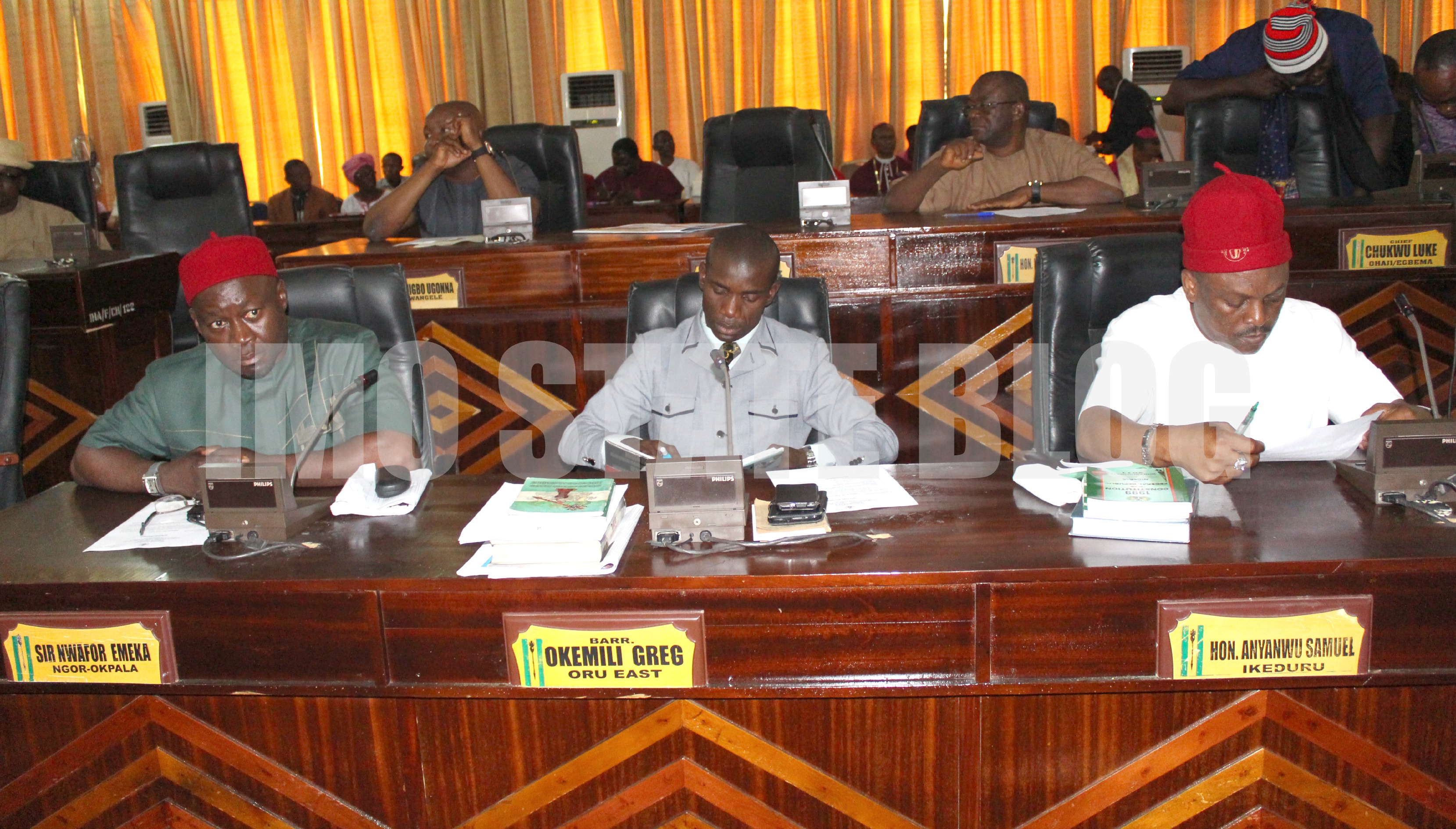 The Election Petition Tribunal sitting in Owerri, the Imo State capital yesterday nullified the election of Mr Ikechukwu Amuka (APC) representing Ideato South constituency in the State House of Assembly.
The tribunal also ordered the Independent National Electoral Commission (INEC) to immediately issue certificate of return to Mrs. Nkechinyere Ugwu of the Peoples Democratic Party (PDP) for the position.
Justice P.I. Idong, who delivered the more than three hours judgment of the three-man panel, affirmed that Amuka presented forged West Africa Examination School Certificate result to INEC to contest the April 11, 2015 election.
The tribunal further ordered the speaker of the Imo State House of Assembly to immediately swear-in Ugwu as the genuine winner of the April 11, state legislative election for Ideato South.
Reviewing evidences and submissions by the parties in the petition, the court noted that the photography on the original WAEC results tendered by Amuka was that of one Kevin I. Amuka who attended St. Peter Claver Seminary, Okpala.
It maintained that subjects claimed to have been written by the respondent was doubtful , noting that the respondent failed to proof to the panel that he at the time of the said election was qualified by law to contest.
The court stated that after comparing the picture and the physical appearance of the first respondent, it was clear that the picture on the result did not belong to the first respondent (Amuka).
"With the evidence before this tribunal, we are convinced that the first respondent presented forged certificate to INEC and therefore lied on oath and should be prosecuted for perjury and forgery by INEC", the tribunal ruled.
The tribunal also ordered that the majority votes which the first respondent claimed he had scored to win the election be declared null and void, while the said miserable 3,392 votes scored by the petitioner be taken as the valid votes.
While ordering that the petitioner be issued with certificate of return by INEC, the tribunal also ordered the Speaker of the Imo State House of Assembly to swear-in the petitioner as duly elected member for April 11, 2015 election for Ideato South state constituency seat.
With this judgement, Ugwu of the PDP will now represent the constituency of Gov. Rochas Okorocha, the only APC governor from the South-East geo-political zone.
Speaking to journalists, Ugwu likened the judgment as the battle between Biblical David and Goliath and assured her people of quality representation at the assembly.
126 total views, no views today